Question & Answers with Sri Sri Ravi Shankar

Q: Gurudev, Do you get stressed?
Sri Sri Ravi Shankar:
The product really works well! Just last week I went to Kerala. They had organized 19 appointments in a day. I cancelled some of them before I went there. Yet, I ended up attending 22 appointments. I thought I would get irritated, but I surprised myself and didn't. Each one of us has tremendous energy within us. One single cell can light up the entire city of Bangalore for 24 hours.
Q: Gurudev, Guruji, my boss wants me to be diplomatic and feels it is very important for communication but I am a very straight forward person and cannot be diplomatic. What is the right thing to do?
Sri Sri Ravi Shankar:
Why do you put a label in your head 'I am a straight forward person' and why should a straight forward person not be diplomatic also? A straight forward person need not be rude all the time. Now you hide your rudeness behind that fact that you are straight forward, no you cannot justify the rudeness that way. Straight forwardness is necessary and diplomacy is also necessary, you have to have both. When you meet someone who is blind, you cannot tell that person, 'You are a blind person'. You may say I am just straight forward, I am just saying the right thing, but you shouldn't do that. So diplomacy is part of life; that is a skill you need to have. Diplomacy need not be that one is not being straight forward because it is not the opposite of being straight forward, not at all. These two things should go together.
Q: Gurudev, Dearest Guruji, in the Part 1 course one of the knowledge points is living in the present moment but my present is so painful that I rather live in the past that was beautiful. Now how do I apply this sutra?
Sri Sri Ravi Shankar:
See even if the present is painful it is better to just be with it and finish it otherwise you are just sweeping it under the carpet. Living in an imaginary world and not realizing the current reality, yeah. So it is better to live it and go through it.
Q: Gurudev, How does the Art of meditation help the mind, the body, spiritual aspirations and relationships and society as a whole?
Sri Sri Ravi Shankar:
Meditation helps to change your perspective. It improves the way you perceive things. It brings clarity in the mind. It improves your interaction with people around –what you say, how you react and act in different situations, you become more aware. In general, from a stress-free society to peace and health in individuals and from a violence-free society to a sorrow-free soul – all are side effects of meditation.
Q: Gurudev, What is man's highest duty?
Sri Sri Ravi Shankar:
If you think something is your duty, there is no love in it. Sometimes you even get headaches because you feel burdened by the duty. When you do something with love, that is the best. When you take responsibility with love, then it is not a burden to you. It becomes like a puja and that is the best. If you think that doing puja itself is a duty, then there is no benefit in doing it at all.
If a father thinks, 'I have to get my daughter married somehow and get rid of my responsibilities' then it becomes a burden. But if he thinks of her marriage with love, then the whole event is a celebration and there is joy for everybody. So, take responsibility with love and take responsibility for the whole world. Start with small steps. First your family, then neighbors, society, village - nobody should be sad in your village! This attitude will make your heart blossom. When the heart blossoms, there is happiness. Divinity resides in a blossomed heart. You don't have to go anywhere and search for the Divine. His home will be in your heart.
Q: Gurudev, Sometimes it seems all this is untruth, we running after things knowingly or unknowingly. Sometimes I feel I am compulsorily driven away with the flow and that distresses me. What is it that doesn't change? What is the truth?
Sri Sri Ravi Shankar:
Truth cannot be spoken. Only in Silence, in deep meditation you can experience the truth!
Q: Gurudev, When I do something good, even then my parents sometimes don't let me do that. How to go ahead in such a situation?
Sri Sri Ravi Shankar:
Take this as an opportunity to bring out that skillfulness in you. It is like if cloth has been tangled in a bush, you need certain skill to gradually remove it from there. You don't run, but patiently deal with them with your skill. Have such a skillful conversation that they get agree to whatever right you say.
Q: Gurudev, Dear Guruji, thanks to you to people are feeling better and the world is getting better. How can we make politicians understand that a peaceful world is better? Why is there so much hate, murders, drugs dealers, arms, wars? What can we do? What would you forbid if you were the world's president?

Sri Sri Ravi Shankar:
Thank God! I don't intend to be, I don't want to be. Why, you don't like me having a big smile? You know these are the questions that u need to keep with you. You know an answer can be used only once, but the question which appears like a path can be tread on many a time. These questions you keep asking time and again you will get different answers and implement them at those times.

Q: Gurudev, Guruji, The Art of Living has changed hundreds of thousands of us in Latin America. We have such gratitude for you! We now want the world to feel the way we feel: love, service, happiness, gratitude and celebration. Mucho gracias. Miracalindo! My heart is happy, can I hug you?
Sri Sri Ravi Shankar:
Flying hugs!
Q: Gurudev, What is the difference between intuition and wishful thinking?
Sri Sri Ravi Shankar:
When the thing has already happened then you know whether it was a wishful thinking or an intuition. Time will tell you whether it was wishful thinking or intuition. There is no definite criterion to know, yes! Wishful thinking is motivated by desire where as intuition just happens.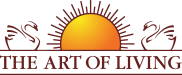 Founded in 1981 by Sri Sri Ravi Shankar,The Art of Living is an educational and humanitarian movement engaged in stress-management and service initiatives.
Read More