Question & Answers with Sri Sri Ravi Shankar

Q: Gurudev, Is it possible to be both ethical and practical?
Sri Sri Ravi Shankar:
Yes. Your yukti should be like the salt in the food - just a little bit salt in your business. If there is too much salt, it becomes like food in the salt.
Q: Gurudev, Dear Guruji, what is the meaning of being natural? Is it doing whatever comes to the mind and doing whatever one feels like.
Sri Sri Ravi Shankar:
No it is not doing whatever that comes to your mind. Doing whatever comes to your mind without any attention, awareness or thought would be foolish. Whatever comes to your mind should pass through the test of intellect or wisdom. Being natural is feeling at home; feeling at home even in adverse situations. You know when everything is good you feel at home but when things do not go your way you don't feel at home and you want to run away. So feeling at home in every situation, yeah!
Q: Gurudev, Sometimes our tasks do not get accomplished because of lack of Sattva (Luck factor). Can you please talk on that and how do we enhance that? And how do we bring that harmony back among ourselves which, you said, once was there in the society?
Sri Sri Ravi Shankar:
Do you all have cell phone? How does it work? First, it is to be fully charged. But if is charged but no Sim card! So you need a sim card, and then you need to be in the range of the tower. When all three are there, the cell phone works then only. Similarly, for life to be successful three things are required: Seva, Satsang and Kripa (grace).
Know that you have abundance of grace with you, and God is your very own. Satsang is the charger and Seva is the sim card. What happens with Seva? When you do Seva, you gain blessings and those blessings add strength to your life. And then Sadhana(Practices)? What is Sadhana – Which makes you establish connection with the Self, with the Divine, that infinite power.
Q: Gurudev, How do we get our sankalpas accomplished?
Sri Sri Ravi Shankar:
These cell phones are so powerful that you can reach anybody in the world through it. So, the mind which has made these cell phones, won't that be more powerful than this? If these radiations can produce such effect, what effect would human radiations produce?
The Sankalpa that one takes for the goodness of society, that definitely gets accomplished. Drop your worries and the Divine will care of you. Be in the innocent state of surrender.
Q: Gurudev, sometimes lots of visions come in meditation. What should one do?
Sri Sri Ravi Shankar:
Take it as a thought and leave it. Sometimes hallucinations may come as imaginations.
Q: Gurudev, What is the best way to make someone aware of their responsibilities?
Sri Sri Ravi Shankar:
Anything that works! Anything that makes them aware is good. Don't sit and think what is the best way? Whatever ideas occur, you apply those and see which one works. The one that works is the best.
Q: Gurudev, I am very restless or I am very sleepy. How do I get a better balance for meditation?
Sri Sri Ravi Shankar:
Again these experiences are so common for a beginner. If you are just beginning to meditate, restlessness comes up or you feel very sleepy. When stresses get released from your system, such a passage may be common. Farry will tell you more on this. When it comes from a scientist mouth, it has more flavors to it. He is doing a lot of research in Oslo University on Kriya. They found how the chromosomes of your body change! He just told me some very exciting news. So when stress release happens, the chemical or structural form in which stress was stored gets released, you get all these experiences. Your endocrine system readjusts itself, because we have violated our body in so many ways so many times. We have not kept the balance; we have not honored our own body, so jerks may happen. How many of you have found some jerks? Emotions may come up and you feel completely confused. All this may happen. It's not that it should happen. Sometimes it doesn't happen and you say am I not releasing any stress? That person is getting stress released and I am so quiet. Don't compare your experience with anybody whatsoever. We all are so different. Everybody's nervous system is so different. And at different times, different experiences come to different people. So at any time we should never compare our experiences with others and feel sorry or happy about it.
Q: Gurudev, If a person thinks he is good for nothing in whatever he does, how should he move ahead in life?
Sri Sri Ravi Shankar:
Just be here for a little while and know that God doesn't create garbage.Everyone who is created on this planet is good for something.
Q: Gurudev, Dearest Guruji, how to keep oneself motivated all the time because sometimes the adverse conditions around try to bring the prana down and when the prana level is low in the body then I feel very frustrated and unhappy and loose all the motivation to go even a step ahead. Thank you for being in my life. Love!
Sri Sri Ravi Shankar:
: When you are losing motivation that is a sign that you are tired, you need recuperation. You have said that prana is low. So for one, two or three days go into retreat. Some silence, meditation, yoga, pranayama and a liquid diet will help.
You know sometimes when we eat too much and too much of the wrong food then also you feel so tired, isn't it? How many of you have had this experience? Because when you are not feeling good you eat more and when you eat more you feel even more tired, so it is a catch 22 cycle, right? It's a cycle that goes on. So, little detoxification/fresh fruit or juice diet coupled with Pranayama will work magic.
When you have no motivation to do anything you feel so lazy to even do breathing exercises, that is why I would advise you to go on a diet and after 1 to 2 days this cleansing would help you.
Q: Gurudev, How does it differ from our guided meditation?
Sri Sri Ravi Shankar:
In guided meditation, you don't have to do anything. Meditation will be done for you. Just feel, "Divinity is doing meditation for me, let me just relax". Someone else is piloting the plane and you simply have to fasten the seat-belt, sit back and relax.
Don't use Om as a mantra for meditation be cause then there is an effort. It is good to enhance the prana as pranayama in the beginning or in the end. But don't sit and say, om om om. It may shoot up your energy too much and you may not know how to handle it. You may not get sleep.
In the beginning we chant Om three times, five times or seven times, and relax.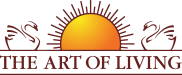 Founded in 1981 by Sri Sri Ravi Shankar,The Art of Living is an educational and humanitarian movement engaged in stress-management and service initiatives.
Read More