Question & Answers with Sri Sri Ravi Shankar

Q: Gurudev, The soul takes staying forever and takes birth tillgetting moksha. Then, who lives in hell?
Sri Sri Ravi Shankar:
Why do you want to explore hell now? Ihave never been there, so I can't tell you what it is.
Q: Gurudev, Which is the way of being considerate in my society, neighborhood, my Art of Living group and my friends?
Sri Sri Ravi Shankar:
Why are you asking this question? You think you are not considerate of others? If you are very stressed then you don't care what other people think or what others are doing. You just do what you want to do. But sensitivity comes with serenity, sensitivity comes with calmness, sensitivity comes with culture. Your background, your culture, how you grow up, and what were the situations around you. You have that ability to be considerate. Do not doubt that. Compassion is in our very nature. Only when you are extremely stressed, compassion appears to have disappeared. It really doesn't disappear, it stays somewhere deep inside.
Q: Gurudev, Please comment on animal sacrifices and tongue piercing in Hinduism.
Sri Sri Ravi Shankar:
Hinduism is a way of life, and it has been around for millions of years. So many practices are just interpolations or add-ons. Imagine that in the winter you have a coat. You come into the house and hang up the coat before entering the house. This then becomes a practice and a rule comes that you can enter the house even in the summer only if you have a coat to hang up. The same applies here. Animal sacrifices have no scriptural sanction. The same thing is true for tongue piercing. Even Lord Krishna says that only a fool would torture his own body.
Sri Sri Ravi Shankar:
A seeker of knowledge should forget about convenience, so should soldiers, rulers, students, seekers of wealth and all essential service providers. Those who want to be creative and adventurous transcend convenience. Those who are ambitious and have a passion for a goal do not care for convenience. To the wise their commitment is their comfort. Whenever their commitment is shaken, their comfort is also shaken. To the lazy, commitment is torture though it is the best remedy.
Q: Gurudev, How does one make a balance between the heart and mind?
Sri Sri Ravi Shankar:
Yes. You do your business with your mind, and service with your heart. In both cases, there is a third component - intuition. Never be within the business with heart. With family, be with the heart, don't use your mind there. Do both with the gut feeling!
Q: Gurudev, Sometimes the best things happen when nature takes its course. At what point, when should people stop trying, giving, doing harder to achieve something and just let nature take its course?
Sri Sri Ravi Shankar:
When you do your 100 percent, when you feel that you cannot do any more. That is exactly when you should meditate, instead of getting frustrated. You have put your 100 percent. When exactly do you know that you have had enough food? Do you know?
When exactly do you know you have had enough water? You burp! (laughter)
Usually you get frustrated when you feel: 'I have done enough, I can't do anymore. I just give up'. I tell you – you need not go to that extent of getting frustrated.
Q: Gurudev, How important is knowledge on the spiritual path? One who does not know how to read/write, can they grow on the spiritual path?
Sri Sri Ravi Shankar:
Yes, one can. There are many examples in this country. Kabirdas (a famous saint in India) never went to a university. Guru Nanakdevji (the Sikh prophet)…. there are lots of instances of famous people in this country.
Q: Gurudev, What is the dharma of marriage?
Sri Sri Ravi Shankar:
Ask your spouse! They will give you long lectures on what your dharma is and what you should be doing! (Audience laughs).Our ancient people spoke about saptapadi – the seven steps one takes in life. The knowledge was so scientific even 1,000s of years ago. A sense of commitment, co-operation, compassion, caring and less ego – these are the benefits that one finds.
Q: Gurudev, Is it wrong to give advice to teenaged children?
Sri Sri Ravi Shankar:
Give advice – with lots of love. There is a proverb which says that after a child becomes a teenager, become a friend.
Prapte tu Shodhashe varshe, Putram mitram, Vada charet.
This is nothing new in this proverb– people have said this for thousands of years.
Q: Gurudev, Dear Guruji, when you say in the past our ancestors gave various names and forms to God. Then are Devis and Devatas created in the minds of the Rishis or did they really exist from the very beginning of the creation?
Sri Sri Ravi Shankar:
Nobody created the rainbow colors, they exist, they are there but when the white light passes through a prism you can say you created them. If someone asks you, are the colors created by you or no, what do you say? Yes and no together because the colors are already there but it was not visible, you made it visible when you made the light pass through a prism. In the same way, the Devis and Devatas have always been there but giving them a name and honoring them was the brilliance of the Rishis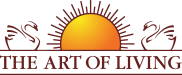 Founded in 1981 by Sri Sri Ravi Shankar,The Art of Living is an educational and humanitarian movement engaged in stress-management and service initiatives.
Read More