Question & Answers with Sri Sri Ravi Shankar

Q: Gurudev, I feel very uncomfortable in the presence of some people even if they are total strangers. Why does this happen?
Sri Sri Ravi Shankar:
Take it as an exercise. Meditate. Go deep into yourself. You will find this discomfort goes away. You give it too much importance. If you realize you are greater, the vibrations will change. When you change, they will also change.
Q: Gurudev, There seems to be many wars and regional violence happening in the world. What can we do to reduce the violence in the world?
Sri Sri Ravi Shankar:
The root cause of violence is stress and anger. And the only way I know to reduce stress and anger is through meditation, pranyama, Sudarshan Kriya. This is the only way. You can do something with ayurveda, can change the diet… you can do those things, yet they are all secondary.
Q: Gurudev, Human beings will always be imperfect, then how does one see Godliness in a human?
Sri Sri Ravi Shankar:
Who says human beings are always imperfect? Inside human beings, there is Godliness. Wake that Godliness up. Move from one perfection to another and not from imperfection to imperfection.
Either you can see fault with everything, like milk gets spoilt and becomes curd and then butter. You can see first milk gets spoilt and becomes curd, and then curd gets spoilt and becomes butter. You can talk about only imperfections, or you can see progress from perfection to perfection.
Q: Gurudev, Should one never get angry?
Sri Sri Ravi Shankar:
Don't think you should all be without anger all the time. You should use anger as a tool when it is necessary. I tried to do it but I was not too successful. Often sometimes I try to show anger but it doesn't work because very soon I start laughing and everybody else would start laughing along, also people don't believe me getting angry. But sometimes anger is good. You know, especially in a world when there is corruption, when there is injustice and when there are all sorts of people who do all sorts of wrong things, it is necessary that you raise your eyebrows or sometime show anger, it would be good. But see that you show anger and it doesn't affect you or get into your heart and takes you away from your self.
You know what is a healthy anger? When you draw a line on the surface of water, how long does it stay for? Only that much time anger should stay, then it is healthy anger. If your anger stays only for that much time, and when you have a control over it, then it is healthy and you are okay. You can get angry but anger should not get you. What happens usually, anger comes and gets you, and then we are in trouble. Knowledge and wisdom is the reverse of it. Got it! You can use the knife but the knife doesn't use you.
Look, that doesn't happen in a day and that is where all these practices can be of help. Yeah, I'm not saying be like a vegetable all the time or like a mentally retarded person, smiling or not getting upset at all, you should get angry when things don't go well, right! But don't ever let that anger ferment in your mind and turn into hatred. It could be momentary!
Q: Gurudev, Why has religion been the reason for so many wars?
Sri Sri Ravi Shankar:
Even I wonder about it! There are 10 major religions in the world: four from the Middle East and six from the Far East. The six religions from the Far East never had any conflicts. There was no war between these six religions. Hinduism, Buddhism, Sikhism, Jainism, Shintoism and Taoism – they all coexisted.
When President Nixon went to Japan, he had a Shinto priest on one side and a Buddhist priest on the other side. He asked the Shinto priest: What is the percentage of Shintos in Japan? The priest said: 80 percent. Then he turned to the Buddhist priest and asked him: What is the percentage of Buddhists in Japan? He said: 80 percent. Nixon was perplexed as to how this was possible. Shintos go to Buddhist temples and Buddhists go to Shinto temples.
Similarly, Hindus go to Sikh Gurudwaras and Sikhs go to Hindu temples. The same may be said of Hindus and Buddhists in India. Similarly in China, there is no war between Taoists and Buddhists.
The four religions in the Middle East were always at war. I think more human values are required to be nourished in the region.
Q: Gurudev, Can you tell us how the time of the day and night affect our body and mind?
Sri Sri Ravi Shankar:
You have a mind and the mind passes through time. Why don't you observe it! You have different moods in the morning, different moods in the afternoon, and different moods in the evening and night. Isn't so?
There is alertness and wakefulness at sunrise. I don't think anybody likes to listen to romantic songs at dawn or afternoon. Unless you are newly married or just fallen in love!
In the morning, the mind is in a state of knowledge, alertness and wakefulness.
It is action-oriented in the afternoon, and in the evening, the mind is in a state of relaxation.
One who wants to be unhappy can be unhappy the whole time, and one who wants to be happy can be happy throughout the day. In the same way, seasons also affect the mind.
Definitely, the mind and time have a very unique relationship. If you have transcended the mind, there is happiness throughout. An eternal calmness and serenity!
Q: Gurudev, In spite of spiritual inclination, some melodramatic tragedies keep on happening. Why is this so?
Sri Sri Ravi Shankar:
Tragedy is tragedy when you are affected. There is no explanation for some phenomenon. Why accidents happen, why do people die? It is these moments when you say "Why me?" You know, the 'Why' in the mind is associated with misery and the 'How' is associated with wonder and joy.
When the question, 'Why this problem only with me?' arises in mind or it arises in some other's mind, better don't say anything. Just be! No explanation, no reasoning of that will suffix. You simply have to leave those questions for those moments. Time will take you across. Time will make you sail from that situation. Our tendency is to answer them or console them, but smile or a moment of silence will be better. No explanation. No reasoning, no theories will ever do anything. That is what I feel.
Q: Gurudev, I have one classical question. When we put lots of passion in our work, we develop attachment to the result. But same attachment and clinging of result gives stress when we do not achieve it, and happiness when we achieve. Going by my limited understanding of Bhagwad Geeta, they say do your work with dispassion. But if we do that we see that results can go haywire. How do we resolve this?
Sri Sri Ravi Shankar:
Ya, I think it's little bit different understanding of Geeta. Actually the understanding of Geeta should be, 'you work hard, you put your 100%, you look to achieve the goals, But at the same time you should have that faith, that confidence and relax'.
You know to achieve anything, you need 3 types of confidence. First is confidence in yourself, then you have no anxiety. 'It's very easy for me to handle this issue. I can do this'. Second is confidence in the society around, people around. If you know that your team is good and they will achieve it! You know, if you have done well then you will definitely get well.
But if you don't have trust or faith in the system, if it's very corrupt then you will not pass it. So, we have to have faith and trust in the system. Third is trust in a power which is compassionate, the higher power, the higher self, and this faith that it will always do the best. These 3 types of trust can take us out of anxiety. For this, I would say take out few minutes for yourself. Relax and Look back. How many times in the past you got stressed? You got some failures? You went through some failures and you achieved something. So, in the same way, now also you will achieve. That gives you that inner strength!
Q: Gurudev, The only mistake I make is that I keep on making mistakes. What should I do?
Sri Sri Ravi Shankar:
It is alright to make a mistake. Making a mistake is a part of life. Sometimes a mistake happens; it happens. Fine! Accept it and move ahead. The pain of making the same mistake again and again itself is good enough to take you out of the same mistake. The pain and pinch of suffering will make you come out of that. But never justify your mistake.
Q: Gurudev, A baby is born in USA and the baby's grandmother thinks that her husband has reincarnated as her grandson. My question is, is it possible for a soul to travel from Bombay to USA?
Sri Sri Ravi Shankar:
Yes, yes! Definitely! In no time, without ticket and visa, and no immigration issues.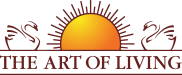 Founded in 1981 by Sri Sri Ravi Shankar,The Art of Living is an educational and humanitarian movement engaged in stress-management and service initiatives.
Read More