Question & Answers with Sri Sri Ravi Shankar

Q: Gurudev, The only mistake I make is that I keep on making mistakes. What should I do?
Sri Sri Ravi Shankar:
It is alright to make a mistake. Making a mistake is a part of life. Sometimes a mistake happens; it happens. Fine! Accept it and move ahead. The pain of making the same mistake again and again itself is good enough to take you out of the same mistake. The pain and pinch of suffering will make you come out of that. But never justify your mistake.
Q: Gurudev, 2012 will be yugantam (end of the world) according to many beliefs. Please speak on that.
Sri Sri Ravi Shankar:
Yugantam is another transition of time. Nothing is going to happen.
Q: Gurudev, A baby is born in USA and the baby's grandmother thinks that her husband has reincarnated as her grandson. My question is, is it possible for a soul to travel from Bombay to USA?
Sri Sri Ravi Shankar:
Yes, yes! Definitely! In no time, without ticket and visa, and no immigration issues.
Q: Gurudev, Can love happen twice? Husband and wife are already in a relationship? Can husband or wife start loving someone else?
Sri Sri Ravi Shankar:
Tell me are you single or married? Ok, so you are single. If you are married and your wife tells you that she loves someone else, then how will you feel? (I will feel bad.) If you flirt with someone else, she will feel the same. Once you decide to get married, then just be faithful. Before choosing you can look for suitable match, but once you decide, settle down. Is that a good idea? Rise in love, don't fall in love. I see that so many youth, they are in love with someone and the person they are in love with someone else, so they make a whole emotional mess in the mind. Please don't do that. Love is eternal and life is eternal. If it is not coming to you in one form, wait it will come to you in another form.
Q: Gurudev, How much importance should we give to Vaastu Shastra in our life?
Sri Sri Ravi Shankar:
It is an ancient scripture with the science of directions. It says which direction the wind blows, which direction the cosmic energies are moving. Unfortunately, we don't have the whole of Vaastu Shastra. Lot of it is lost, destroyed. So whatever we think we have and our Vaastu people have, we are making use of it. There is something interesting about it, there are scientific validations to that. There are scientific validations to ancient thoughts. Just that not explained scientifically. We need to understand some of the customs properly.
Q: Gurudev, Why swamis have beard and long hair?
Sri Sri Ravi Shankar:
We do 100%, either we take everything off or keep everything. But it is no sign to get beard or long hair to get enlightened. Anyone can get enlightened, anyone can meditate. Outer appearance is immaterial. This is just a uniform.
Q: Gurudev, If somebody is being guilty for the wrong done but may be because of ego He is not able to talk, what should one do?
Sri Sri Ravi Shankar:
You being in victim consciousness and having rage and anger, does it help you any way to carry on your life? Absolutely not! Waste of time, waste of your potential and life. So we must forgive, forget and move on. You hurt someone in the past and somebody hurts you, that account is closed now. Finished! There was some problem that has to come, and that has come and our own foolishness made it happen. Now it is finished and move on. This is the line of thinking that you must adopt and that makes us feel better.
Q: Gurudev, There are two concepts: Re-incarnation and heaven and hell. Please speak about them!
Sri Sri Ravi Shankar:
Re-incarnation is very scientific. Matter and energy cannot be destroyed. Mind is energy! It has been scientifically proven that re-incarnation happens. You can read more!
Q: Gurudev, Guruji what is the difference between love and attraction?
Sri Sri Ravi Shankar:
Attraction is short lived, but love lasts much longer. Love takes you in, the other is exterior!
Q: Gurudev, Dearest Guruji, 19th of March is the day that people are calling the day of the super moon. That is when the moon will be the closest to the earth. Is there a connection with what happened with Japan?
Sri Sri Ravi Shankar:
It's not exactly that but last year you remember we published a book on the three eclipses by D.K. Hari on consecutive eclipses and how from the history, from Mahabharata times, five thousand years ago, when such a celestial position occur a lot of disasters happen.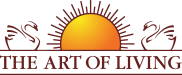 Founded in 1981 by Sri Sri Ravi Shankar,The Art of Living is an educational and humanitarian movement engaged in stress-management and service initiatives.
Read More