Question & Answers with Sri Sri Ravi Shankar

Q: Gurudev, Gurudev, the concept of death is bothering me a lot. If death is inevitable then what is the point in living. Please kindly enlighten me on this?
Sri Sri Ravi Shankar:
If a bud feels anywhere I have to wither away why I should blossom, what will you think? A bud has to blossom and bring joy and fragrance in this world, and then it withers away, right. If a tree thinks anyways a fruit has to become a seed so why should I bear fruit? So, nature is such; as long as you are here on the planet, see how much guidance you can give.
Q: Gurudev, Dearest Guruji, 19th of March is the day that people are calling the day of the super moon. That is when the moon will be the closest to the earth. Is there a connection with what happened with Japan?
Sri Sri Ravi Shankar:
It's not exactly that but last year you remember we published a book on the three eclipses by D.K. Hari on consecutive eclipses and how from the history, from Mahabharata times, five thousand years ago, when such a celestial position occur a lot of disasters happen.
Q: Gurudev, How do I come out of the victim consciousness, esp. when past memories refuse to leave?
Sri Sri Ravi Shankar:
The fact that you have realized this itself means you have come out of that. This is where Karma philsophy comes into picture. Something happened in the past, it was to happen and so it happened. Accept past and don't brood over it, move on. Suppose you have committed some mistake, you have insulted somebody and that person holds on to it for so long even after you asking forgiveness from them – million times, what do you do if that person still doesn't forgive you? Somebody has been wrong to you and you also have been wrong to someone. Don't you seek forgiveness and move on. Similarly, worst crime you have done, and you don't want someone to hold on till whole life. If the person forgives you, moves on, understands your position, how do you feel? See the other person the same way.
Q: Gurudev, Does thoughts happen by previous Karma or impressions in the mind?
Sri Sri Ravi Shankar:
Karma is nothing but impressions in the mind and brings about similar thoughts. Ya, it is very much possible.
Q: Gurudev, When we take rebirth when does the old soul enter the body?
Sri Sri Ravi Shankar:
Rebirth happens! So many times we have died and taken birth. Soul can enter the womb at any one of the three times: at the time of conceiving, or the 3rd month of pregnancy, or at the time of birth. Many souls race and from these souls only one gets the body. In a race only one comes first, right? Sometimes, there are two then there are twins!
Q: Gurudev, There are some schools of thoughts that say that you must always be aware of what your competitors are doing because if you don't see your competitors, you will be like a bridled horse. You will end up making the best calculator of the world when the world has moved to computers. So how do you reconcile the two schools of thoughts?
Sri Sri Ravi Shankar:
The challenge is to manage the two contradictions - that is the job of the youth. One should be aware of the competitors. At the same time, one should have an eye of Arjuna. Be aware of what's happening around you and one-pointedness towards the goal. However, over ambitiousness will not lead to anything. Improve your intuitive ability, enthusiasm and the quality of relaxation. It will give you everything that you need.
Q: Gurudev, In the Bhagwad Gita, Lord Krishna says that one must not care about the result of his work. But if we do not think about the fruits that follow our hard and Smart work, then what will motivate us to do that hard work?
Sri Sri Ravi Shankar:
If you don't think of the fruit, how would you know which direction to put your efforts in? Give your 100 percent, but know that there is no control over the fruit of action. If the attention is only on the end result, then you can't perform. Let us take a runner - if he starts looking behind at whom is running, and not looking at the path he needs to run on, then ultimately he will lose, no matter how good the runner may be. You have to follow your own track, to complete the run whether you lose or win. Lord Krishna is utterly practical in his advises.
Q: Gurudev, Why are there so many different philosophies?
Sri Sri Ravi Shankar:
Why not? God loves diversity! What if there was only okra to eat? But you have so many fruits and vegetables. God seems to love diversity. He has created so many of us in different shapes, features and colors. He is definitely not someone uptight waiting to punish you. A spirit that loves diversity must be diverse in itself too. That is what the Rishis or Ancient sages found in meditation. There is only one energy force but with so many different forms. See, we all are same yet different. We like different things, so one can choose the form He/She likes to adore. Any form that one can connect to! See unity in diversity and celebrate diversity. Intelligent ones celebrate diversity, fools fight over it!
Q: Gurudev, What are the ingredients to be successful? How come Lord Krishna found Success in everything He does?
Sri Sri Ravi Shankar:
For success in life you need yukti (skill) and shakti (strength), Bhakti (Devotion ) and Mukti (Freedom). Freedom and love in personal life! Without freedom you will find no love and without love there is no joy. Freedom doesn't mean doing anything. You follow some norms, a little discipline. And in social life you need shakti and yukti, strength and skill. And this is what Ramayana and Mahabharata tells you. Though Duryodhana had all the power but he had no yukti, no bhakti. The skill was with Krishna and so he won.
Q: Gurudev, Even Siddhas have to take a few births to get enlightened. Why is it so difficult to get enlightened?
Sri Sri Ravi Shankar:
It is not difficult. It is challenging!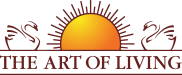 Founded in 1981 by Sri Sri Ravi Shankar,The Art of Living is an educational and humanitarian movement engaged in stress-management and service initiatives.
Read More