Question & Answers with Sri Sri Ravi Shankar

Q: Gurudev, How does one stop the flow of negative thoughts?
Sri Sri Ravi Shankar:
Negative thoughts are due to three reasons. If your blood circulation is not good, if the lymphatic system is not ok or if bowel movement is irregular. In all these cases negative thoughts are likely to come. You can check the reason, and then take appropriate measures.
Q: Gurudev, In the present society, divorce has become a common phenomenon. There is an air of discomfort and dissatisfaction around. Even after getting tired, I sometimes don't understand what is that we are looking for and running after?
Sri Sri Ravi Shankar:
Well, when you feel tired of the run, then a quest for the higher growth rises. You are fortunate that you can see there is something more to all this.
Q: Gurudev, What is driving many people away from faith and religion, and why do faith and power to pull people from doing good towards the society exist? Can you please talk about the destruction and dimensioning in the world about Maris in NZ and aborigine in Australia, all the native loving traditions are getting destroyed?
Sri Sri Ravi Shankar:
I am for preserving the natives around the world, and I always encourage them to preserve it. I have seen similarities between aborigine in Australia, Maori in NZ, Arunachal Pradesh in India and British Columbia in Canada. The way they welcome a guest is so loving. They all have similar traditions and cultures. In the past, there was some connection or similar culture all over the world. You know, we need to celebrate the diversity and not think that everybody should be like us. We should take good things from every culture and I feel that is the way we can overcome the terrorism in the world.
If every child knows a little bit about all the wisdom in the world then they grow up much wiser. They don't become fanatics or fundamentalist or terrorist. You know, terrorists think that only they know the truth, only they will go to heaven and everybody else will go to hell but they create hell for everybody else. No sense of global wisdom and we have to take responsibility because we haven't globalised wisdom. We have globalised everything else on the planet from eatables to equipments to cold drinks but we haven't given a comprehensive wisdom for youth of the world, don't you think so?
Once a child asked me a question, Guruji dogs can communicate with any other dog in the world, but why not human beings? I still remember, this is some 25 years ago, in Manchester, UK. A small girl came to me and asked me, "Guruji, Why not human beings connect with everyone else in the world". This is because we are so stuck in our identities, we have to grow beyond that, it's good to have identity but we have to grow beyond that. Don't you think so?
Q: Gurudev, There is so many violence and natural disasters happening in the world. Why does God let this all happen? If God exists then why does all this happen?
Sri Sri Ravi Shankar:
You chop off some leaves and branches of plants. Don't you prune rose plant? Does it die by pruning? It grows up. Same way nature brings all this from a bigger picture.
It is not always that ripe fruits fall from a coconut tree. Sometimes even small coconut drops off. Baby fishes are also swollen by big fishes in an ocean. So, these natural calamities are all part of the nature. If we exploit nature too much, more natural calamities occur. We are putting dynamites in the Earth. We are blasting it every day. Imbalance gets created and so Earth starts shaking. Sustainable development is what is needed today. We need to care for the planet.
Nature moves with the law. God means a rule, a law. Everything goes by that. This planet Earth has to be protected and cared for. One is natural calamity. Another is man-made calamity. Man-made calamities can always be avoided. People are not valuing human life for a little piece of gold. Human values need to be brought back into society.
Q: Gurudev, People around me feel jealous due to my good performance. Please suggest what I should do in these circumstances?
Sri Sri Ravi Shankar:
Ok! About jealousy! Just join hands with them or praise them. Another thing that you can do is not to take any notice of their jealousy at all. - Contributed By Yes Plus Teachers
Q: Gurudev, How do I know if I am doing the right job?
Sri Sri Ravi Shankar:
If you had a million dollars in your bank and would still do what you are doing, then that means you are in the right place. - Contributed By Yes Plus Teachers
Q: Gurudev, What do you say about the eastern and western cultures?
Sri Sri Ravi Shankar:
Pick up good things like cleanliness and following the rules from the Western society. Western Civilization has such cleanliness and the sense of following rules. Learn the Human values from the East. Every country or tradition has something good to offer. We need to learn hospitality from the Japanese, precision from Germans, etiquette from the English and marketing from America and from India, human values.
We can also learn, what not to learn or what to unlearn? Too much formality! At some places, the mother has to take permission to go to her daughter, or the daughter has to take appointment from the mother. This has started to happen somewhere in urban society here also. The naturalness, sense of belongingness is disappearing from the society. That has given rise to depression and other disorders in so many countries in the west. There is such a sense of belongingness and human values even in a village in the east, and that is to be maintained.
Q: Gurudev, In a world full of jealousy and hatred, how do I go on a path of humbleness and serenity?
Sri Sri Ravi Shankar:
Don't label the world. Some people are this way, but don't pay too much attention to them. Just move on. Let them get cooked in their jealousy. It is alright. That which you put attention on, will grow. Manifestation follows intention and attention. If your intention is clear, I tell you, you will move on. If someone is jealous, what do you do? Just move on. Your attention should be on something higher, on the blossoming of the self.
Q: Gurudev, Can spirituality save the world?
Sri Sri Ravi Shankar:
What is destroying this world? It's the greed, jealousy, hatred, narrow mindedness, selfishness, and all these negative emotions and qualities which are destroying the world, right? Because of greed of few people, anger and hatred of few people, lack of awareness, lack of understanding or misunderstanding and narrow mindedness of a few people, the world is getting destroyed. How can these negative emotions be overcome? Is there a way? Yes, SPIRITUALITY. It is only spirituality which can turn hatred into love, anger into awareness and selfishness into compassion. It is only spirituality that can save the mind of the people, isn't it so?!
Q: Gurudev, How to choose right career path?
Sri Sri Ravi Shankar:
Identifying your energy type is the most important. There are 3 energy types, predominance in creativity, sustenance or challenge facing ability. What kind of person are you? First identify that. Then it will become easy for you to choose a carrier. – Contributed By Yes Plus Teachers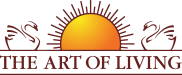 Founded in 1981 by Sri Sri Ravi Shankar,The Art of Living is an educational and humanitarian movement engaged in stress-management and service initiatives.
Read More