Yoga
Search results
Tap the rhythm inside you by practicing yoga daily From stretch to stability with daily practice of yoga An ancient discipline dating back more than eight thousand years, Yoga must have something of phenomenal value to have not only survived all this time ...

What keeps us from seeing the reality of life? What is the cause of all sufferings? Ignorance it is- mere ignorance. Regular practice of yoga dispels this ignorance. With regular practice of yoga, you Develop skills and experiential understanding See th ...

Add it to your iGoogle page! Click here to add       0 0 ...

For any kind of queries contact info@srisriyoga.in (for India), info@srisriyoga.org (for abroad). 0 0 ...

  Q: How do I silence my mind? Sri Sri: The Will to silence itself pays in many ways, meditation and Sudarshan Kriya help too! Q: What is spirituality and how can you incorporate spirituality in daily life? Spirit is Joy. Spirit is Love. Spirit is Enthu ...

Yoga is becoming popular recently and equally becoming very commercialised and competitive. There is too much emphasis on physical flexibility with impossible and intimidating postures to demonstrate physical flexibility and superiority. Such super-flexib ...

It is similar to a diving board – preparing the body for purification, so that it may be ready to receive higher techniques of meditation. The word "Hatha" comes from "Ha" which means Sun, and "Tha" which means Moon. Hatha ...

The Path of Knowledge The path of knowledge is the experiential knowledge of the Self. Though one begins on this path by reading scriptures and listening to the Wise, the knowledge flows from within by the Grace. "Knowledge of the Self brings the mind bac ...

The Path of Devotion God's love is unconditional. Acknowledging that love and reflecting it back is devotion. The blossoming of devotion towards God is the sweetest experience one can have. Devotion means being in a state of complete surrender to God ...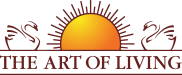 Founded in 1981 by Sri Sri Ravi Shankar,The Art of Living is an educational and humanitarian movement engaged in stress-management and service initiatives.
Read More