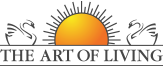 wisdom series

Gurudev on The Bhagavad Gita
"The Bhagavad Gita has the depth of the ocean & the vastness of the sky. Drops in the ocean and stars in the sky are not enough in comparison to the knowledge in the Gita. Don't think the Gita got over long time ago. It's still going on everyday in each and every person's life." ~ Gurudev
What does chapter 7 talk about?
In The Bhagavad Gita chapter 7, also known as 'Jnana-Vijnana Yoga', Sri Krishna unveils how that which cannot be seen is the basis of everything, and that which can be seen is actually nothing!
Event Details
| | |
| --- | --- |
| Dates | October 1- 4, 2017 |
| Timing | 4:30-6:30pm |
| Venue | Art of living,International Ashram,Banglore. |
| Teacher | Gurudev |
| Donation | 20,000 rupees |
Webcast Packages
Choose a webcast package as per your convenience.
Bhagavad Gita English
LIVE + Recorded till April 9th

40 USD

Bhagavad Gita English - Extended
LIVE + Recorded till April 20th

60 USD
All recorded videos will be uploaded within 24 hours of the live session ending and will be available for multiple viewing until 12:00PM IST on the dates mentioned above.
Testimonials
Thanks guys :) you guys have done an amazing work. we're all so grateful to you!
Saswat Mohanty
Bhubaneshwar, India
Great job of capturing and delivering such great moments, when the highest knowledge is being spoken by Gurudev!!
Aditya Daga
Bangalore, India
MIllion thanks, A SUPERHUG from all of us.
Pia Lahdenpera
Sweden
Thank you for making these experiences possible and to bring them to us via technology..!! - Feeling Grateful.
Jyotsana Sharma
United Kingdom
FAQ
Frequently Asked Questions
What is the internet speed needed to watch the webcast?
The minimum internet speed required for seamless viewing is 1 Mbps ​upload and download​. You can check your internet speed here.
If I register for the Extended webcast, will I still be able to watch it LIVE?
Can I watch the webcast from my mobile phone / Tab?
Till when can I register for the webcast?
Registrations close 24 hours before the LIVE event begins.​ ​- ​The late date to register for ​the Bhagavad Gita Hindi Webcast is ​12:00 PM IST on 25th sep ​- The last date to register for the Bhagavad Gita ​ ​English ​ Webcast is 12:00 PM IST on ​30th sep​
We'd Love To Hear From You
Contact Us
Address
Art Of Living International Ashram,Banglore
Email
onlineevents@artofliving.org
Calling Hours
10:00 AM IST to 6:00 PM IST (Weekdays)