The biggest fight against drugs

has begun
On 18th February 25,000+ students from Chandigarh Unviersity pledged for a Drug Free India with Gurudev Sri Sri Ravi Shankar, Sanjay Dutt, Badshah, Kapil Sharma and Gurdaas Maan. Over the next two days, 10 million students took the pledge in India's biggest fight against drugs. Here's how we kicked off.
What is Drug Free India?
15 years ago, The Art of Living started a fight against drugs across the world. Our holistic interventions have given 25,000+ addicts a second chance to lead normal lives. Now we begin the biggest rebellion against drugs with a pledge for a #DrugFreeIndia. The nationwide movement flagged off in Punjab and Haryana with thousands taking the pledge with Gurudev Sri Sri Ravi Shankar, Sanjay Dutt, Badshah and Kapil Sharma for a new beginning, a pledge for a #DrugFreeIndia: Na Karenge Na Karne Denge; No drugs - not for me, not for others. A movement, which we are taking to every state in India in the coming months.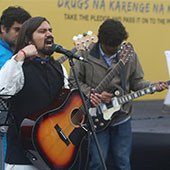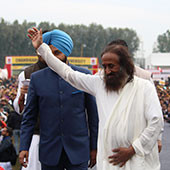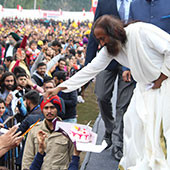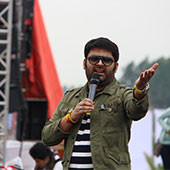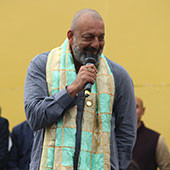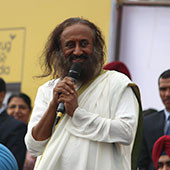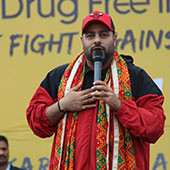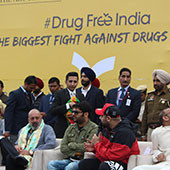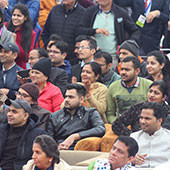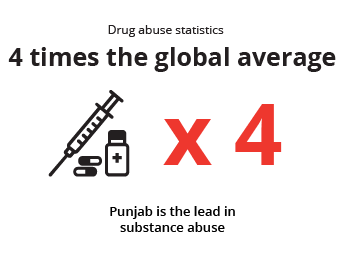 Drugs Na Karenge, Na Karne Denge! Take the pledge and pass it on to someone you care for! Nominate a friend to take the pledge with you!
Call the number to pledge for a #drugfreeindia
Take the pledge by sharing a Tweet

Upload your Selfie on Instagram with #drugfreeindia and don't forget to tag us at @artofliving
Be a drug-free India warrior
Stop a happy story turn tragic
Drugs pose the risk of destroying emotional stability, health and relationships of an entire generation. We want to reverse the risk! We want to make it more likely for that college kid to join the gym than to smoke crack, more likely for him to set and pursue meaningful goals rather than worry about where his next hit is coming from.
You can do more!
Local chapters of S.W.A.T (Social Wellness and Awareness Training) Clubs, powered by you and experts from The Art of Living who have worked with thousands of youth, will be the focal point of this rebellion.
Join us! Become a drug-free India warrior today.
Fill the form and make a difference
The biggest fight against drugs

has begun
Voices in support of the cause
Honorable Prime Minister of
India, Shri Narendra Modi
I wholeheartedly support the #DrugFreeIndia movement organised by @SriSri Ji and his team. Their efforts will spread great awareness on the menace of substance abuse. Efforts like these reflect the collective will of our society towards a better and healthier future. @ArtofLiving

— Narendra Modi (@narendramodi) February 13, 2019
FIGHTING
15+
years of substance abuse
SUCCESS RATE
>60%
double the usual rate
The Art of Living

initiatives
The Art of Living

initiatives
Holistic Solution

for the drug problem
Bust Stress
Offer safe and
alternative means to
feel relaxed and happy
Find Connections
Support you with
positive role models and
an inspiring community
Participate in meaningful projects
Broaden vision with
meaningful projects
S.W.A.T Clubs
Creating a positive peer culture in educational institutes
Orientations
For family and teachers, for a stigma-free, supportive environment

Pledge Events
We will pledge for a #drugfreeindia in every state of the country

Techniques
Time-tested and reliable ways to feel relaxed, happy and confident