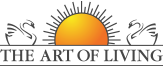 IExcel ILead Kerala
Why Art of Living Corporate Programs?
A pioneer in introducing wholistic health and wellness in the business landscape, The Art of Living Corporate Programs has been around for over 15 years. Today, we see a lot of companies coming out of the closet and taking up wellness and de-stress programs as part of their training and development for a profound and sustainable organizational impact. With this premise, we believe that happy minds make happy people and happy organisations. We offer scientific, simple and time-tested techniques and tenets that addresses physical, mental and emotional well-being. Unique to our program is the Sudarshan Kriya, a powerful breathing technique which incorporates specific natural rhythms of the breath which harmonizes the body, mind and emotions.
The iEXCEL iLEAD program provides practical tenets to leading a successful business aimed at achieving nothing less that excellence in an intrinsic sustainable way both within and out.
The four cornerstone principles of the iEXCEL iLEAD program are Inspirational Leadership, Team Connectedness and Team Work, Mind Management and Health & Wellness.
The program methodology includes interactive sessions, panel discussions and wellness programs like yoga, pranayama and a powerful yogic breathing technique called the Sudarshan Kriya.
Cost of Stress at Workplace
Your Takeaways From Our Programs
Nurture Resonant and Inspirational Leadership
Understand Modern Management Styles & Practices
Learn Response Management to Business Uncertainty
Build an Empowering Work Culture
Develop Renewed Mindsets for Collective & Collaborative Growth
Design Inclusive and High Performance Teams
Construct Efficient Communication Systems
Cultivate Individual & Team Stability
Develop an Energized Workforce
Strengthen Team Connectedness
Emphasis on Emotional, Mental and Physical Well-Being
Program Impact
The Art of Living Corporate Programs for Excellence at Workplace has been conducted in multiple organisations over the last years with profound results.
Testimonials
"Concepts shared in the program help develop leadership skills, teamwork, strategy and good decision making. Highly recommended for people in leadership positions and who want to get into leadership roles."
Suman Radhakrishnan
Co-Founder & Director, EOS Digital Systems Pvt. Ltd
"Some of the processes that we did made us realise that we are one; I am the same as you and you are the same as me and that we should treat others as we treat ourselves. That feeling of oneness was very important and we experienced it."
Bharathi Sriram
VP (R&D), Ganga Gen Biotechnologies Pvt. Ltd
Upcoming Programs
| | |
| --- | --- |
| Dates : | June 30 - July 2, 2017 |
| Venue : | TBC, Kozhikode, TBC, Calicut, Kerala, India |
| Contact : | +91 9895910229 |
| | |
| --- | --- |
| Dates : | June 30 - July 2,2017 |
| Venue : | Poovar Island Resorts, Thiruvananthapuram, K.P. VII/911, Pozhiyoor, Thiruvananthapuram, Kerala, India, 695513 |
| Contact : | 07511134455 / 09495933895 |
| | |
| --- | --- |
| Dates : | June 30- July 2,2017 |
| Venue : | SAROVARAM - BTH, Kochi, NH 47 Cochin Bypass, Maradu P O,, Cochin, Ernakulam, Kerala, India, 682304 |
| Contact : | 09846054690 |