Published by: Rising Sun Lenasia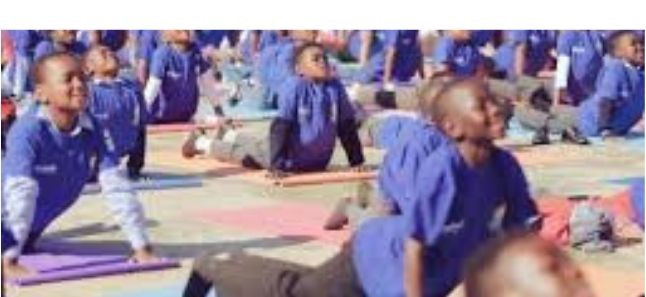 With ever increasing rates of violence against women and children, it is vital for society to help individuals manage their frustrations, stress and anger effectively to help to create a peaceful and healthy society where human values are upheld, and all can live in harmony.
SOWETO has celebrated International Day of Yoga in its own unique way since 2016.
These events have been facilitated by the Art of Living Foundation and sister organisation, the International Association for Human Values and various partners including the Alpha World Ministries.
The International Day of Yoga (IDY) 21st June, is a day declared by the United Nations and supported by 177 nations world-wide.
2019 will be the 5th year of celebrations.
We have celebrated the last three in the heart of Soweto with 2018 having an attendance of approximately 2000+ people from all age groups.
Our vision for 2019 is to have a greater impact on youth hence the securing of an event at the university which will have an invaluable impact to these young adults.
Yoga helps to balance mind and body.
According to many studies, yoga and meditation do not only improve our health and strengthen the immune system, but also helps to reduce the violence and crime rates.
We invite the media to join us to cover this significant event and help raiseawareness of the benefits of yoga to bring peace, health and harmony to individuals.
Courtesy:  Rising Sun Lenasia