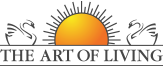 Startup Rekindle
FUEL YOUR SPIRIT
19 to 21 May 2017 at the Art of Living International Center, Bangalore
About The Event
Take a deep dive into your journey as an entrepreneur. Hack your growth curve, experience a fresh perspective and learn from successes and failures of peers and mentors. Rejuvenate yourself with detox and lifestyle consulting.
Take out three days to focus on the core of your startup - YOU
WHERE
The Art of Living International Center, Bangalore
WHEN
Friday to Saturday,
May 19 to 21, 2017
Learnings
Join the Era of Mindful Entrepreneurs
Drawing hundreds of Startup Leaders together to learn and experience heightened mental clarity and emotional intelligence through powerful de-stressing and rejuvenation techniques.Tap into the source of creativity and intuition - the silent space from where the best ideas spring forth.
Show your body and mind some love
Take a pause from the fast pace environment of Startups and enhance your perception, observation and expression with mindfulness intensive processes. Attend to your body with ayurvedic meals and learn the secrets of keeping your body fit n fine with lifestyle consulting.
Hangout with experts & fellow entrepreneurs
Interact with industry experts and like minded people in an informal and serene atmosphere. Share successes and failures of your journey and get a new perspective.
Discover Answers to deeper question
Introspect and reflect on on strategy and vision for your startup. Reinvent your approach to deal with key stakeholders with exclusive processes and tenets.
Conference Schedule
Day 1
09:00 to 09:30
Registration, Welcome and Opening
10:00 to 13:00
Program Session 1
Rejuvenation Module
Yoga, Meditation, Pranayama and Sudarshan Kriya
14:30 to 16:30
Program Session 2
Strategy and Visioning Workshops
Enhancing Perception, observation and expression
16.30-17.30
Nuances of Lifestyle Management
18:30 to 20:00
Evening of music and interaction with Gurudev Sri Sri Ravi Shankar
Day 2
07:00 to 08:30
Yoga, meditation
10:00 to 13:00
Program Session 3
Individual resilience and agility
14:30 to 16:30
Program Session 4
Coping with uncertainty and disappointments
16.30-17.30
Understanding the nature of your team - ancient science on Prakriti
18:30 to 20:00
Evening of music and meditation with Gurudev Sri Sri Ravi Shankar
Day 3
07:00 to 08:30
Yoga, meditation
10:00 to 11:00
Keynote 1
11:00 to 12:00
Keynote 2
12:00 to 12:30
Meditation
14:00 to 15:30
Panel
16:00 to 17:00
Workshop
17:00 to 17:45
Sharing of success stories
Keynote on Startup Mantras and an exclusive
Q&A session with Gurudev Sri Sri Ravi Shankarji