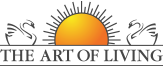 Ayurveda Seminar and Consultation
Ayurveda Seminar and Consultation:
Gothenburg 06-07 November
Stockholm, 09-11 November
Malmö, 30 November-02 December
Ayurveda Seminar and Consultation:
Gothenburg 06-07 November
Stockholm, 09-11 November
Malmö, 30 November-02 December

Know about ayurveda from
Rakesh Zope
Rakesh Zope is an Ayurveda specialist from India with graduate education in Dravyaguna (Ayurvedic Herbology). With a Bachelor in Ayurvedic Medicine and Surgery from Rajiv Gandhi University of Health Sciences, Bangalore, India, he practices several Ayurvedic techniques such as Pulse Reading (Naadi Pariksha) and Sri Sri Marma. Recently, he has traveled a lot, both in India and Europe to spreading knowledge about Ayurveda and to lecture, arrange workshops and meet people for health counseling with pulse reading. Ten years ago, Rakesh became an Art of Living Yoga Instructor, he also worked as ayurvedic consultant and researcher at the Sri Dharmasthala Manjunatheshwara College of Ayurveda, Karnataka. Rakesh has also published research articles on Yoga and Ayurveda in international magazines.
Ayurveda and Holistic Living

Ayurveda is a medicine that has stood the test of time, with the aim of preserving health and eliminating a disease from it's root. Ayurveda was born in India several thousands of years ago. We live in a modern era where people's lifestyles are a whirlwind of chaos, our five senses are constantly bombarded, and as a result the natural rhythm of life gets disrupted. Ayurveda is that which brings us back to the rhythm of nature. Ayur means "life" and Veda is "the science".
The World Health Organisation acknowledges Ayurveda as one of the most ancient, scientific, holistic and complete health care systems.
Learn more about Sri Sri Ayurveda in Sweden.
Consultation with Our Ayurveda Expert from India
Nadi Pareeksha (pulse diagnosis) is an ancient ayurvedic technique of diagnosis through the pulse. It can accurately diagnose both physical and mental diseases as well as imbalances. It is comprehensive and reaches the root cause of health issues, not merely addressing the symptoms. Nadi Pareeksha forewarns you of potential health risks. It gives you an insight on how to optimize your health in accordance with the elements which are predominant in your body. It provides you with a personalized and individual prognosis which is detailed and accurate.
Ayurveda is very helpful in case of:

Diabetes
Heart Problems
All types of joint pains
Digestive disorders
All types of Allergic Problems
Skin and Hair Problems
Stress, BP & Insomnia
Doctor Rakesh Zope explains that each disease develops in 6 stages. Those stages are always in the same order: "In any mainstream medical science diagnoses are made in the fourth or fifth stage of the disease. With the pulse diagnosis we can recognize many diseases at an earlier stage. The earlier a disease is detected, the easier we can deal with it. And so can prevent the disease before it manifests.