Gurudev as a Spiritual Teacher
As a teacher, Gurudev shares spiritual wisdom in a way that makes high ideals possible to live in our daily lives. Beyond reviving ancient wisdom, Gurudev has created new techniques for personal and social transformation. These include Sudarshan Kriya which has helped millions of people to find relief from stress and discover inner reservoirs of energy and inner silence in daily life.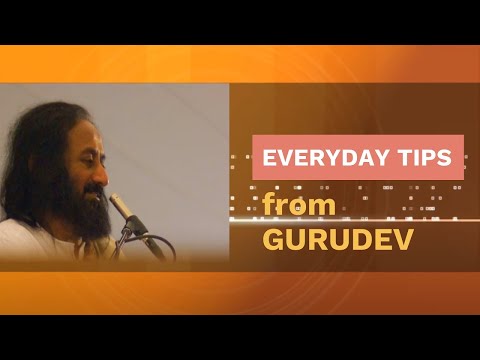 Stellar TIPS Fo...
Everyone wants to be happ...
...
Maximize happiness, healt...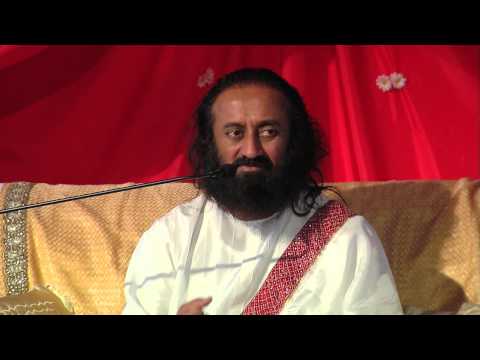 How to reach ou...
Produced by Shankara Euro...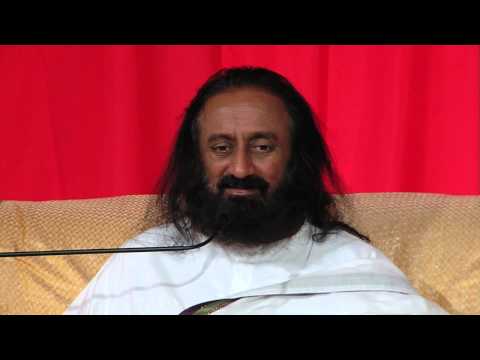 Four ways to de...
Produced by Shankara Euro...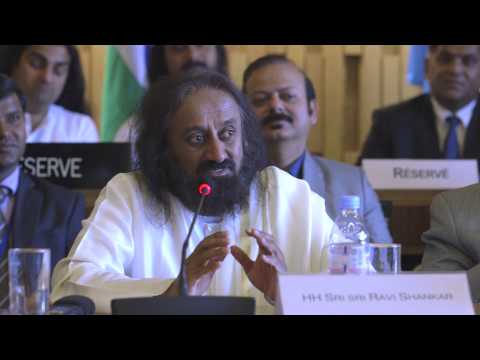 Inter-faith and...
Produced by Art of Living...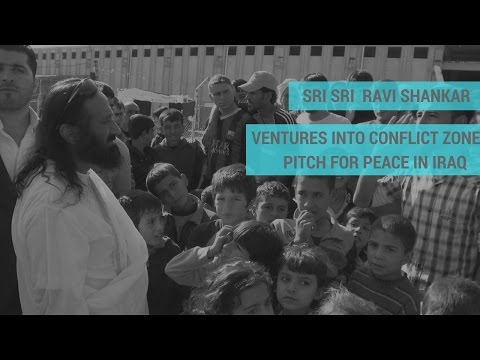 Bringing Peace ...
After accepting an invita...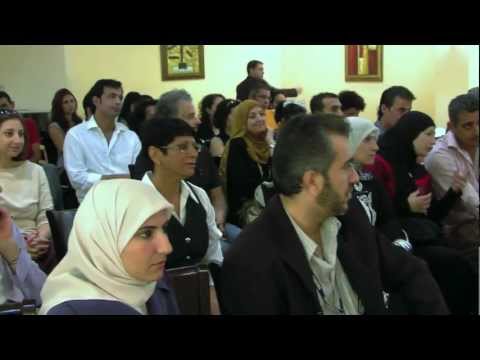 Sri Sri Ravi Sh...
Produced by Art of Living...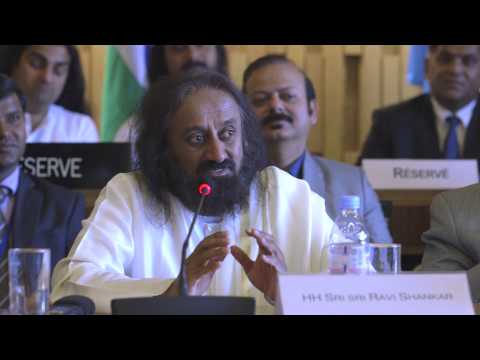 Inter-faith and...
Produced by Art of Living...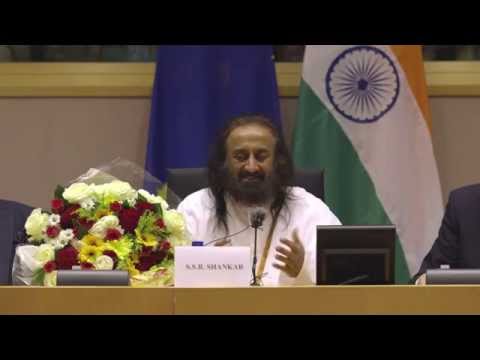 The Yoga Way - ...
Produced by Art of Living...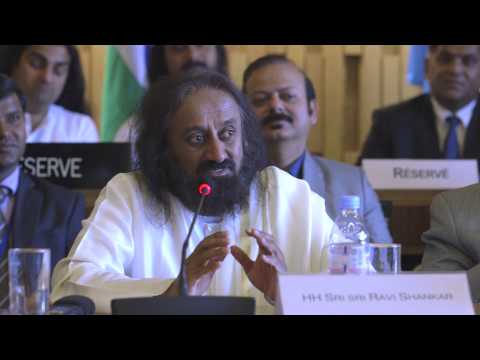 Inter-faith and...
Produced by Art of Living...
Gurudev founded The Art of Living as an international, non-profit, educational and humanitarian organization. Its educational and self-development programs offer powerful tools to eliminate stress and foster a sense of well-being. Appealing not only to a specific population, but these practices have also proven effective globally and at all levels of society. The Art of Living courses are currently offered in over 150 countries. In 1997, Gurudev co-founded the International Association for Human Values (IAHV) to, in association with The Art of Living, coordinate sustainable development projects, nurture human values and initiate conflict resolution.
A noted humanitarian leader, Gurudev's programs have provided assistance to people from a wide range of backgrounds – victims of natural disasters, survivors of terror attacks and war, children from marginalized populations, and communities in conflict, among others. The strength of his message has inspired a wave of service based on spirituality through a huge body of volunteers, who are driving these projects forward in critical areas around the globe.
As an ambassador of peace, Gurudev has played a key role in conflict resolution around the world as he shares his vision of non-violence at public forums and gatherings worldwide. Regarded as a neutral figure with a sole agenda of peace, he represents hope to people in conflict. He has received particular credit for bringing opposing parties to the negotiating table in Iraq, the Ivory Coast, Kashmir and Bihar. Through his initiatives and speeches, Gurudev has consistently emphasized the need for reinforcing human values and recognizing that we belong to a one-world family. Fostering interfaith harmony and calling for multi-cultural education as the remedy for fanaticism are significant parts of his efforts to achieve sustainable peace on our planet.
TOUR SCHEDULE
2-4 Dec
West Bengal,
West Bengal, India
6-9 Dec
Dubai,
Dubai, United Arab Emirates
Learn more
8 Dec
Al Maktoum Stadium,
Oud Metha, Dubai, United Arab Emirates
Learn more
10-15 Dec
Art of Living International Center,
21st km Kanakapura Road, Udaypura, Bengaluru, Karnataka, India
16-17 Dec
Madurai,
Madurai, Tamil Nadu, India
18-19 Dec
Art of Living International Center,
21st km Kanakapura Road, Udaypura, Bengaluru, Karnataka, India
20-21 Dec
Art of Living European Center,
Bad Antogast 1 77728, Oppenau, Germany
22-27 Dec
Côte D'Azur,
Côte d'Azur, France
Learn more
28 Dec - 1 Jan
Amsterdam,
Amsterdam, Netherlands
Learn more
4-7 Jan
Berlin,
Inter Continental Berlin, Budapester str 2, Berlin, Germany
Learn more
8-15 Jan
Art of Living International Center,
21st km Kanakapura Road, Udaypura, Bengaluru, Karnataka, India