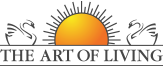 MAKING LIFE A CELEBRATION
We invite you to participate & experience the special Happiness Program
with Gurudev Sri Sri Ravi Shankar - the founder of The Art of Living!
Celebrate Health & Happiness with Your Family
What You'll Learn
Simple yet highly effective Yoga asanas
Pranayam & breathing techniques
The mystical & powerful Sudarshan Kriya
Practical wisdom for healthy & happy living
Meditation techniques
& much more...
How You'll Benefit
Enhanced Relaxation, Health & Fitness 

Relief from Stress & Tension

Boosted Energy Levels & Stamina

Increased Confidence & Effective Communication

Sustained Enthusiasm

Improved Relationships
Happiness Program Details
| | |
| --- | --- |
| Batch | Morning |
| Dates | 15 - 17 May, 2015 |
| Time | 6:00 am - 9:00 am (Friday & Saturday) |
| | 6:00 am - 6:00 pm (Sunday) |
| | |
| | |
| --- | --- |
| Batch | Evening |
| Dates | 15 - 17 May, 2015 |
| Time | 6:00 pm - 9:00 pm (Friday & Saturday) |
| | 6:00 am - 6:00 pm (Sunday) |
| | |
Venue : The Art of Living International Ashram,
21st KM Kanakapura Main Road, Bengaluru - 560082.
What people say about the Happiness Program
"The Happiness Program has changed the way I look at situations. I can be in a very stressful environment and still feel relaxed and focused! It is the best thing that has happened to me."
– Anupama, Student
"The Happiness Program, helped me energize myself and remain in a calm state of mind which is a beautiful blend of being active and focussed, yet relaxed. This state helps me handle situations well and achieve everything in this state of mind."
Karthik Jain, Doctor
"The Happiness program helped me become more efficient in handling my work at office, enabling me to do more in less time without getting stressed."
Anirudh, HR Manager
"The daily practice of Sudarshan Kriya learnt in the Happiness Program, is for me an "energising exercise" that effectively flushes out my stress and nervous tension accumulated in my routine activity, bringing in moderation and balanced attitude towards life"
Girija Balasubramanian, Home Maker
Frequently Asked Questions
How do I register for the program?
Either you can register online by choosing 'Reserve your seat' option or you can fill in your details in the form below and we will get back to you within 12 hours.
How do I reach the venue?
The venue is The Art of Living International Ashram, located on 21st km Kanakapura Road. For further details on reaching the venue, click on the link: How to Reach ashram?
If I have already done the Happiness program before do I register again?
Yes, since this is a special program with Sri Sri, all participants need to register for the program.
Is there an age limit to attend this Program?
Any one above the age of 18 years can attend the program except for pregnant women.
If you are going through any health issues, you can talk to one of our of teachers or volunteers. They can guide you. Kindly fill in the form and our team will get back to you at the earliest.
What do I need to bring to the program?
1. Please wear loose fitting comfortable clothes to the program.
2. Bring umbrella/hat, water bottle, yoga mat or bed sheet, banana or any fruit of your choice to the course.
Please Note:
1. Be well rested during the program
2. Do not eat meal 2 hours before coming to the venue
3. Smoking and Consumption of alcohol are not permitted during the program duration.
4. Attend all three days without any exception.
How do I get more details?
You can either call 7849078390 or fill in the form below and we'll get back to you at the earliest.
About Gurudev Sri Sri Ravi Shankar
Gurudev Sri Sri Ravi Shankar is a world-renowned humanitarian and spiritual leader, an ambassador of peace and human values. Through his life and work, Gurudev has inspired millions around the world with a vision of a stress-free, violence-free world. He has founded programs that provide techniques and tools to live a deeper, more joyous life and he has established nonprofit organizations that recognize a common human identity above the boundaries of race, nationality, and religion.
Gurudev has created new techniques for personal and social transformation. These include a powerful technique called Sudarshan Kriya® which has helped millions of people to find relief from stress and discover inner reservoirs of energy and peace in daily life. In only three decades, his programs and initiatives have touched the lives of over 370 million people in 152 countries.
Learn the Happiness Program as taught directly by the founder himself! Reserve your seat now to participate!
To participate in the special Happiness Program with Gurudev, kindly fill in the form. Our team will get back to you with details on how you can reserve your seat.
Contact us
Email
srisrihappiness@gmail.com
Our Partners