By Sejal Shah | Posted: November 21, 2017

Giving and generosity are considered the bedrock by most religions and cultures all over the world. For centuries, the greatest thinkers have suggested the same thing, and now even science is also proving that Helping others makes us happy.
Some inspiring quotes about the importance of giving and helping others in time of need :
When you have come to this world, do something good that benefits everybody. Do not stay tangled in thinking only what you will get. There is nothing for you to take away from this world. You have come to give. If you do some work for others, you gain merit for yourself.
— Sri Sri Ravi Shankar, Founder of Art of Living Foundation.
Kindness in words creates confidence. Kindness in thinking creates profoundness. Kindness in giving creates love.
— Lao Tzu
Those who are happiest are those who do the most for others.
— Booker T Washington
If you want happiness for an hour, take a nap. If you want happiness for a day, go fishing. If you want happiness for a year, inherit a fortune. If you want happiness for a lifetime, help somebody.
— Chinese Proverb
We make a living by what we get; we make a life by what we give.
— Winston Churchill
For it is in giving that we receive.
— Saint Francis of Assisi
Making money is a happiness; making other people happy is a super happiness. — Nobel Peace Prize recipient Muhammad Yunus
The sole meaning of life is to serve humanity.
— Leo Tolstoy

Helping and giving boosts your health and happiness
Much like when we feel gratitude, when we help others by volunteering our time or making a donation, our brain releases a feel-good neurotransmitter, dopamine. It also causes "the giver's glow and helper's high," According to Dr. Stephen Post, professor of preventative medicine and bioethics at Stony Brook University School of Medicine.
Many studies have shown that improved mood, better physical health, decreased symptoms of depression and increased longevity are connected to giving – whether it's monetary donations or volunteering for a service project. When it comes to your health, it truly is better to give than to receive. Researchers say that even thinking about doing something generous has real mood-boosting benefits in the brain.
Allan Luks,  the author of The Healing Power of Doing Good: The Health and Spiritual Benefits of Helping Others documents significant findings in his book. I hope this research excites you and encourages you to share the gift of kindness and generosity not on just #GivingTuesday but also daily!
Helping others contributes to the maintenance of good health, and it can diminish the effect of serious and minor diseases and disorders, both psychological and physical.
Stress-related health problems improve after performing kind acts. Helping reverses feelings of depression, supplies social contact, and decreases feelings of hostility and isolation that can cause stress, overeating, ulcers, etc. A drop in stress may, for some people, decrease the constriction within the lungs that leads to asthma attacks.
Helping can enhance our feelings of joyfulness, emotional resilience, and vigor, and can reduce the unhealthy sense of isolation.
A decrease in both the intensity and the awareness of physical pain can occur when we help others.
The health benefits and sense of well-being return for hours or even days whenever the helping act is remembered.
An increased sense of self-worth, greater happiness, and optimism, as well as a decrease in feelings of helplessness and depression, are achieved.
Once we establish an "affiliative connection" with someone – a relationship of friendship, love, or some sort of positive bonding – we feel emotions that can strengthen the immune system.
The practice of caring for strangers translates to immense immune and healing benefits.
Regular club attendance, volunteering, entertaining, or faith group attendance conveys the happiness equivalent of getting a college degree or more than doubling your income.

The approaching Giving Season offers an abundance of opportunities to give and celebrate. The season kicks off with #Thanksgiving followed by the shopping days of Black Friday and Cyber Monday, and then Giving Tuesday.
Launched by, Henry Timms , director of the 92nd Street Y, and his colleagues, #GivingTuesday, has become very popular globally as a primary day of giving. So far it's been a huge success. While there are amazingly simple way of giving, #GivingTuesday is mostly about donations and financial contributions. In 2016 more than $168 million was raised by 40,000 nonprofits through various Giving Tuesday ideas and campaigns. One and a half million people donated online and even more donated time, talents, and resources.
6 ways to maximize your impact on #GivingTuesday

Look for organizations where your donation really matters. Scrutinize any charities you're considering to be certain they're valid and using funds prudently. As a rule, you'll want to select nonprofits that keep their administrative and fundraising expenses below 25 percent of their overall budget. Listings on the Better Business Bureau's Wise Giving Alliance, GuideStar, or JustGive provide an incredibly valuable service to help you choose where to donate.
Beware of gimmicky campaigns. Be critical of all #givingtuesday campaigns, and do the necessary research to confirm your entire donation actually contributes to a good cause.
Double your impact with company matching. If you work for a larger corporation, make sure to look into whether they will match your gift. About 65% of Fortune 500 companies match employee donations. These "Double the Donation" programs could have a huge impact for non-profits. Take the extra minute or two to see if your donation can have twice the impact.
Remember it's not just about money. In many cases, donations are the best way to support a charity. But there are other ways you can help, like donating your time and skills.
Think beyond Giving Tuesday. Your charitable efforts shouldn't begin and end on Giving Tuesday. Use #givingtuesday as a starting point to establish a genuine relationship with an organization and its cause. Consider showing support throughout the year to make a lasting difference.
Band together. It may make sense for you and your family or friends to pool together your resources and ideas on charitable giving. Some people have created charity clubs or giving circles, where they regularly join up with like-minded donors to share information about effective charities and donate together as a group.

Recent years have witnessed some of the worst natural disasters
Disasters are an unfortunate part of the world we live in. Our communities get hit by tornadoes and thunderstorms, hurricanes, floods, wildfires and incidences of mass gun violence. Such terrible natural and manmade disasters impact hundreds or even thousands of homes and lives. They account for huge financial loss, and hence require even greater support to bring relief and rehabilitation.
Apart from the material loss, acts of terror and violence cause the mind to suffer from trauma – of family and friends lost, peace shattered and normalcy disrupted. Although crucial, material aid alone does not satisfy the survivors' needs for care and rehabilitation.
For survivors of disasters, who have experienced severe physical and emotional trauma, alleviating the trauma and helping people to reclaim their lives is essential. It is crucial to help victims learn how to process their emotions and stress, to shift their attention away from reliving the past towards future possibilities. It is very important to support disaster relief organizations working for such activities.

Your Donation Can Change Someone's Life
Click Here to donate to Art of Living Foundation's Trauma Relief Fund and be assured your gift will make a huge difference in lives of the unfortunate victims of natural and man-made tragedies.
#GivingTuesday #Thanksgiving #Giving #disasterrelief
 

By Sejal Shah, E-YRT 500 Yoga Teacher, Art of Living Teacher, Mind-Body Wellness Writer, Yogi, Meditator, Homeopath
OUR FLAGSHIP COURSE
The Happiness Program
Don't settle for Happy-ISH
Popular Lifestyle Articles
free e-course
Yoga for Beginners
Yoga Pose Sequences
Breathing Exercises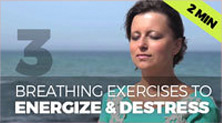 Guided Meditations