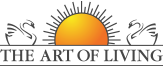 The World Culture Festival 2016
The World Culture Festival 2016
The Art of Living will be celebrating its 35 years of service to humanity in 2016.  The World Culture Festival is being organized on this special occasion from March 11-13, 2016 in New Delhi, India.
True to its motto of a One World Family (Vasudhaiva Kuttumbakam) and of making life a celebration, a series of events is being planned to bring together people of talent, eminence and repute.
The festival is expected to host a large gathering of people. Spiritual and religious leaders, politicians, peacemakers and artists will create a unique platform to spread the message of global peace and harmony in diversity.
Showcasing the rich cultural traditions of dance, music, arts, yoga and cuisine from around the world, the festival hopes to foster a deeper understanding between people of different faiths, nationalities and backgrounds.
Event Details: March 11-13, 2016
Reception Committee
Co-Chairs
Justice R.C. Lahoti,
Hon. Former Chief Justice of India
Dr. Boutros Boutros-Ghali,
Hon. 6th Secretary General of the United Nations
Vice-Chair
Prof. Ruud Lubbers,
Hon. Former Prime Minister,
Netherlands
Members
Mr. Lal Krishna Advani,
Hon. Former Dy. Prime Minister,
India
Dr. Karan Singh,
Hon. Member of Parliament,
India
Dr. Mahesh Sharma,
Hon. Minister of Culture,
India
Mr Hakubun Shimomura,
Hon. Minister of Education, Culture, Sports, Science & Technology,
Japan
Ms. Nancy Pelosi,
Hon. Congresswoman,
Leader of the House of Representatives,
United States of America
Dr. Abdel Salem Majali,
Hon. Former Prime Minister,
Jordan
Prof. Vytautas Landsbergis,
Hon. Former President -Lithuania,
Member of the European Parliament
Prof. Alosz Peterle,
Hon. Former Prime Minister - Slovenia,
Member of the European Parliament
Prof. Ekmeleddin Ihsanoglu,
Hon. 9th Secretary General of Organisation of Islamic Cooperation
Mr. Jo Leinen,
Hon. Member of the European Parliament
Mr. Nirj Deva,
Hon. Member of the European Parliament
Ms. Tatyana Poronova,
Hon. Deputy Governor of Murmansk,
Russia
Glimpses From Past Festivals
The World Culture Festival - Celebrating 30 Years of Art of Living
Silver Jubilee Celebrations