World Meditation Day
Healing and hoping are the need of the hour. Come, join us as we meditate and send positive vibrations to the farthest corners of the planet. Let's do our bit as a global citizen. Celebrate the 3rd World Meditation Day on May 13th as Gurudev Sri Sri Ravi Shankar leads us into a global online meditation.
Over the past 38 years, The Art of Living has introduced millions to the power of meditation, relieved them of stress, helped them seek a better future, and uplift their communities. Gurudev's meditation techniques form the cornerstone of The Art of Living programs that improve the quality of countless lives.
The World Meditation celebrations will also include Gurudev's 63rd birthday celebrations that coincide on the same day.
Glimpses of Past Events
Gurudev has led meditations everyday for over 40 years. Listed below are a few of them: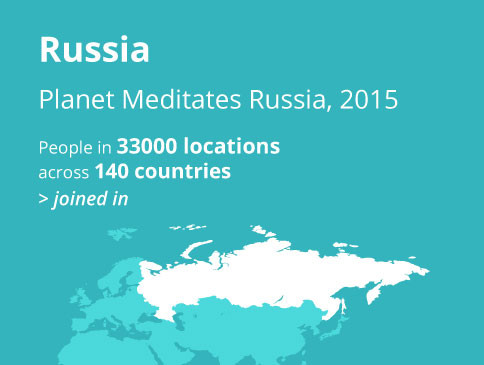 Celebrate with us!
| | |
| --- | --- |
| Day & Date: | Monday, May 13th |
| Time: | 7:00 PM IST |
| Venue: | Art of Living International Center, Bengaluru |
Join us at Bengaluru Ashram
Discover the joys of life - every day!
Meditation is a potent tool to discovering new dimensions within you. It's an art that lets you unplug from the chatter of the world outside and plug into your core. A few minutes spent meditating not only bring relief to your body but also calm and soothe your mind, thus transforming you inside out. And only a transformed individual can help transform the entire society.
This World Meditation Day, commit yourself to a daily practice. And your constant companion is here! The Art of Living app has a host of guided meditations which you can use - anytime, anywhere. Download the app and discover the joys of meditation.