Confluence of Cultures
In the thousands of years of our evolution, one of the finest gifts handed down by our ancestors has been culture. Serving as our basic identity, culture connects us to our roots while defining us and our ancestry. Culture also exhibits our diversity in the magnanimous human race, binding us together as strands of a single fabric.
At the Art of Living, we believe that traditions and cultures are an important aspect of every individual's life. Whether its music, food, or arts, they need to be introduced to the world and the world to them.
Acting as a confluence point for cultures, this blog aims to raise awareness of cultures prevalent in our rapidly shrinking global village; and thus contribute towards a more accommodating and peaceful society.
Sneak Peek
The World Culture Festival gets its very own Bollywood style theme song, courtesy of eminent Bollywood singers and music composers including Asha Bhosle, Alka Yagnik, Lalit Pandit, Shaan, Abhijeet Bhattacharya, Babul Supriyo, Javed Ali, Kanika Kapoor, Bhoomi Trivedi, Akritti Kakkar, Amitabh Narayan and Aishwarya Nigam.
The official WCF theme song is launched by Gurudev at a press conference in Delhi.
Congratulatory messages keep pouring in from celebrities and eminent personalities across the globe.
Winners of the Making Life a Celebration Film Contest are announced.
Cultural Conversations
We must strive to kindle unconditional love in every heart!
With 65 per cent of its population under 35 years, India is a young nation at heart. It is also home to a million dreams and dreamers like 22-year old Alhad Barbadikar who are proud of their rich heritage and culture.
Flavors of the World
Japanese 'Zenzai with Mochi'
Ayako Hata shares an ancient Japanese recipe that's believed to bring happiness and dispel illness and evil. The word 'Zenzai', which originated from Buddhism, means to be joyful and celebrate. In many parts of Japan, Zenzai is traditionally served on New Year's Day, which is regarded as the most auspicious day.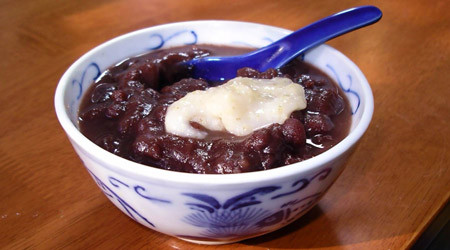 Subscribe to the WCF Blog Newsletter
Subscribe to our newsletter and keep yourself up-to-date with the latest news on the World Culture Festival blog.
Stay Hooked
Cultural Conversations
Enrich your life with insights on cultures and traditions from around the world.
Alhad Barbadikar, India
Friya Parvi, India
Katrien Hertog, U.K.
Supriya Pathak, India
Flavors of the World
Satiate your taste buds with delicacies from different parts of the world
Zenzai with Mochi, Japan
Vegetarian Stuffed Cabbage Rolls, Croatia
Chilean 'Vegan Soy Meat Empanadas with Pebre'
Greek Stuffed Tomatoes and Peppers
History in the Making
The World Culture Festival has plenty of reasons to not be missed. Find yours here!
7 million minds to merge at the WCF
Can 35973 artists fit on a 7-acre stage?
THE ART OF LIVING
Founded in 1981 by Gurudev Sri Sri Ravi Shankar, The Art of Living is an educational and humanitarian movement engaged in stress-management and service initiatives. The organization operates globally in 155 countries and has touched the lives of over 370 million people.