The Rt. Hon. Bidhya Devi Bhandari
President of Nepal
Hon. Hildebrando Tapia Samaniego
Hon. Congressman, Perúvian Congress, Vice-President - Andean Parliament, Peru
Hon. Mr. Hildebrando Tapia Samaniego is the Vice-President of the Andean Parliament. He was elected Congressman of the Republic by the Junin region for the legislative period first in 2006 and has since, held a number of varied responsibilities including Chairman of the Subcommittee on Housing and Construction, Vice President of the Committee on Transport, Communications, Housing and Construction, Chairman of the Committee on Environment and Ecology and many more. As a parliamentarian he authored a number of laws including decontamination of Lake Chinchaycocha – Junín, the decontamination of the Mantaro basin and the Law of the National Youth Council (CONAJU).
H.E. Mr. Maithripala Sirisena
President of Sri Lanka
H.E. Mr. Maithripala Sirisena is the 7th President of Sri Lanka and has earlier served as the Minister of Health and also as the Defense Minister. He has campaigned extensively to introduce pictorial warnings on tobacco products to bring home to Sri Lankans the ill effects of smoking and has won the 'World No Tobacco Day Award 2013' from the World Health Organization for his concerted efforts. He has also been awarded the Harvard Ministerial Leadership in Health for his innovative initiatives as the Health Minister.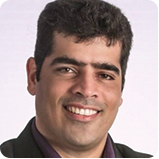 H.E. Michael A.S. Adhin
Vice-President of Suriname
A member of the National Democratic Party, H.E. Mr. Michael Adhin has been the Vice President of Suriname since 2015, the youngest ever Vice President of the country. A former education minister, Adhin holds a degree in information technology and was a professor at the Anton de Kom University of Suriname. He enjoys music and yoga.
Hon. Mr. Ryszard Czarnecki
Vice President of the European Parliament, European Parliament
Hon. Mr Ryszard Czarnecki is the Vice President of the European Parliament responsible for Eastern Policy and the Eastern Partnership. He has held multiple ministerial portfolios and has been a Member of the European Parliament since 2004.
Hon. Dr. Oyunkhorol Dulamsuren
Minister of Environment, Green Development and Tourism of Mongolia
Hon. Linda Cathrine Hofstad Helleland
Minister of Culture in Norway
Hon. Linda Cathrine Hofstad Helleland has been a Member of Parliament for the Conservative Party in Norway for more than ten years, and has been an important voice in the Norwegian public debate. She has been particularly active in issues relating to women. She has been Member of various Parliamentary Committees including Justice, Family and Cultural Committee, and Transport and Communications Committee. She is also Member, Parliamentary Delegation to the NATO Parliamentary Assembly and to the UN General Assembly.
Hon. Carla Bacigalupo
Minister of Justice and Labor, Paraguay
In the Ministry of Justice, Hon. Carla Bacigalupo Planás has been the Director of homes, Chief Legal Officer and Deputy Minister of Criminal Policy. Throughout her career in the judiciary, she has taken various roles in judiciary. Her teaching experience includes Center of prison studies of Paraguay, "Women's Parliament". She has played a role in various aspects of judicial reform, drug trafficking and child labour in Paraguay as well as Penitentiary Reform.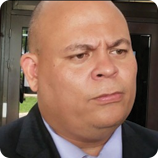 H.E. Robert Peneux
Minister of Education, Science and Culture, Suriname
H. E. Robert Peneux is presently the Minister of Education, Science and Culture for Suriname and is the Advisor of the Steering Committee IMEAO Reform.
He was previously the Permanent Secretary of Education at the Ministry of Education and Community Development, the Interim Director of the Center for Agricultural Research and Policy making official at the Ministry of Education and Community Development. He has also a rich background in knowledge-imparting roles including Practical training coach of Vocational education and Lecturer Methods and Techniques at the course for Remedial Teaching.
He has received a number of academic qualifications including Diploma doctorandus (MSc.) Faculty of Economics and Diploma MO-A Pedagogics.
HRH Sheikh Nahyan Bin
Mubarak Al Nahyan
Minister of Culture, Youth and Community Development, U.A.E.
HRH Sheikh Nahyan bin Mabarak Al Nahyan is the Minister of Culture, Youth, and Community Development of UAE. He is the Chancellor of the UAE University, of the Higher Colleges of Technology, and of Zayed University. He has significant business and investment interests and supports many charitable institutions. He has also received many honors and awards at local, regional and international level. H.E. Sheikh Nahyan completed his High School studies at the Millfield School, UK, and thereafter attended Magdalen College, Oxford University.
 
H.E. Mr. Jigmi Yoser Thinley
Former Prime Minister of Bhutan
H.E. Mr. Jigmi Y Thinley was the Prime Minister of the first democratically elected government of Bhutan during the period 2008 – 2013. Earlier, he served as his country's Minister of Culture, and Foreign Minister and also as an ambassador to the UN and several European countries.
H.E. Dominique de Villepin
Former Prime Minister of France
Mr. de Villepin was Prime Minister of France from 2005 to 2007. Since 2008, he has set up a firm to accompany the strategies for transnational investments and activities particularly in Asia, the Middle East and Africa. He has written numerous books of poetry and fiction a well as essays on history, international relations and art, in particular about Napoleon and about the French-Chinese painter Zao Wou Ki.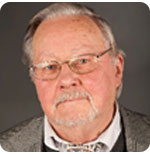 Prof. Vytautas Landsbergis
Former Prime Minister of Lithuainia
Before being elected to the European Parliament in 2004, Mr. Landsbergis served as Observer to the body (2003–2004). He was the President of the Seimas of the Republic of Lithuania (1990-1992) and (1996–2000) and represented Lithuania in the USSR People's Deputies Congress from March 1989 until Lithuania became independent in 1990. In 1988, he was among the initiators of the Lithuanian Reform Movement "Sajudis" striving to liberate Lithuania from Soviet occupation. He was Professor of Music History at the Lithuanian Academy of Music from 1978 to 1990. Mr. Landsbergis holds an Honorary Doctorate from Loyola University (1991), Weber State University (1992), Helsinki University, Sorbonne University (2001).
H.E. Mr. Joaquim Alberto Chissano
Former President of Mozambique
As President of Mozambique, Joaquim Chissano devoted 40 years of his life to carving a stable, independent Mozambique from a former Portuguese colonial backwater. Chissano is responsible for Mozambique's foreign policy of political nonalignment. An articulate leader who is fluent in Portuguese, English, French, and Swahili, Chissano maintains a deliberately understated profile. He piloted Mozambique through the transition from a Communist to a capitalist ideology, won his country's first and second multiparty elections, and made history by deciding not to run for his final term in office.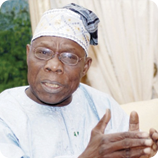 Mr. Olusegun Obasanjo
Former President of Nigeria
Hon. Mr. Olusegun Obasanjo is a former Nigerian Army General and former President of Nigeria. He also served as Chairperson of the African Union. He was the first military ruler in Africa to hand over power to a civilian government and sought to establish a democratic system. He has also held various positions in the United Nations and other organizations.
Mr. Obasanjo attended Baptist Boys' High School in Abeokuta, in southwest Nigeria, and later worked as a teacher. Unable to afford college, he joined the army in 1958 and received officer training in England. Obasanjo rose quickly through the army ranks to become a General.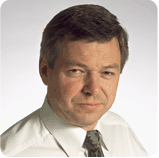 H.E. Kjell Magne Bondevik
President, The Oslo Center for Peace and Human Rights; Former Prime Minister of Norway
Mr. Bondevik served as the Prime Minister of Norway from 1997 to 2000, and from 2001 to 2005. Currently, he is President of the Oslo Centre for Peace and Human Rights. The purpose of the centre is to work for world peace, human rights and inter-religious tolerance world wide.
Hon. Mr. Syed Yousaf Raza Gillani
Former Prime Minister Pakistan
Syed Yousuf Raza Gillani served as the Prime Minister of Pakistan from 2008 to 2012. He was born in Karachi in 1952 to an influential political family from Multan and received a Masters in Journalism from the University of Punjab, India. Prime Minister Gillani has travelled across the world in various capacities. As the Federal Minister for Tourism, he attended the 1989 World Tourism Organization's meeting in Paris. He also hosted and presided over the first International Conference of Women Parliamentarians, held in Islamabad in 1995.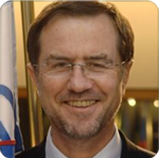 H.E. Alojz Peterle
Member of the European Parliament, Former Prime Minister of Slovenia
Mr. Alojz Peterle has been a Member of the European Parliament since 2004 and is currently member of the Foreign Affairs Committee and substitute member of the Committee on the Environment, Public Health and Food Safety (ENVI). He is also Vice-Chair of the Delegation to the EU-Russia Parliamentary Cooperation Committee and Member of Delegation to the EU-Croatia Joint Parliamentary Committee.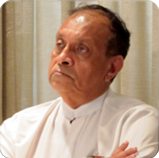 Hon. Mr. Karu Jayasuriya
Speaker of Parliament, Sri Lanka
Deshabandu Karu Jayasuriya is the Speaker of the Parliament of Sri Lanka. Previously he was Mayor of Colombo from 1997 to 1999, Minister of Power and Energy from 2001 to 2004, Minister of Public Administration and Home Affairs from 2007 to 2008, and Minister of Buddha Sasana, Public Administration, and Democratic Governance in 2015.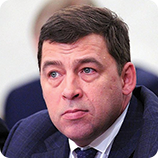 Hon. Mr. Evgeny Kuyvashev
Governor of Sverdlovsk Region, Russia
Evgeni Vladimirovich Kuyvashev is the Grade 1 State Councillor of the Russian Federation. Decorated with the Order of Honour by decree of the RF President. He is in public service since 1997, in 2011 he was the Deputy Plenipotentiary Representative / Plenipotentiary Representative of President of the Russian Federation in the Ural Federal District. Since May 2012, he has been vested with the powers of Governor of the Sverdlovsk region.
Hon. Naheed Farid
Member of Parliament, Afghanistan
Hon. Ms. Naheed Farid is a Member of Parliament, Afghanistan. She was elected at the age of 27, becoming one of the youngest elected members in the nation's history.
Ms. Farid's focus has been to engage Afghan youth and women in the nation's political process. Prior to running for Parliament, she was involved in the rebuilding of her nation. She has founded and led various NGOs assisting women, children and engaging in rural community development amongst others. She has advocated for the reduction of gender-based violence and human rights violations against women, and for expanded access to education and employment for women.
Ms. Sarah Claerhout
Member of Parliament, Belgium - Chair Belgium Indian Relation
Hon. Dr. Sarah Claerhout is a Member of Parliament, Belgium since 2014. In February 2013 she became president of Christen-Democratisch en Vlaams (CD&V) Ghent. She obtained a PhD in Comparative Science of Cultures at the Ghent University and was an active member of the board of directors and executive committee of Ghent University.
Prof. Dr. Petra De Sutter
Senator, Government of Belgium
Dr. Petra de Sutter is Member of Belgian Parliament (Senate) for the Flemish Green party (committee of institutional affairs) and Member of the Parliamentary Assembly of the Council of Europe (committee of social affairs, committee of migration and refugees). She is also a Board member of the European Parliamentary Forum on Population and Development.
H.E. Mr. Herman De Croo
Minister of State/ Former Minister/ MP Belgium
Hon. Prof. Herman De Croo is a Minister of State and the longest serving Belgian Member of Parliament. He is also the Mayor of Brakel and is a former Professor of Common Law at the Vrije Universiteit Brussel.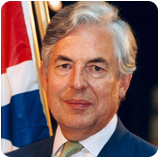 Mr. Geoffrey van Orden
Member, European Parliament, UK
Geoffrey Van Orden has been Conservative Member of the European Parliament for the East of England since 1999. He is currently Chairman of the European Parliament's Delegation for Relations with India and was previously Chairman of the Europe-India Chamber of Commerce 2010-2014, and a founder member of the Parliament's Friends of India Group. He is Vice-Chairman of the European Conservatives and Reformists (ECR), the third largest political group in the European Parliament and the founding President of its think-tank New Direction - The Foundation for European Reform.
Dr. André Hahn
Member of the German Parliament
Dr. André Hahn is a Member of the German Bundestag since October 2013 where he is Member of the sports committee and sports policy spokesman of the faction DIE LINKE, as well as Chairman of the Parliamentary Control Panel who reviews the work of the secret services, and Parliamentary Secretary of the Left Party. He is also Deputy Member of the NSA committee of inquiry, the Committee on Internal Affairs and the Tourism Committee.
Mr. Jo Leinen
Member of the European Parliament President European Movement
Since July 1999 Mr. Leinen has been a Member of the European Parliament. He was a Member of the Convention for the Elaboration of a Charter of Fundamental Rights for the EU. From 2004 to 2009 he was President of the Constitutional Affairs Committee and from 2009 to 2011 he chaired the Committee on the Environment, Public Health and Food Safety. He is a full member in the Committee on the Environment, Public Health and Food Safety and a substitute member of the Committee for Foreign Affairs and of the EP's Working Group on EU-UN relations. He is also a full member of the Delegation for the relations with India and a substitute in the ACP-EU Joint Parliamentary Assembly.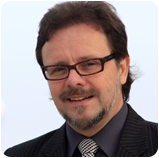 Mr. Frank Heinrich
Member of the German Parliament
Frank Heinrich is a member of the German Bundestag with focus on Human Rights and Humanitarian Aid as well as Economic Cooperation and Development. His special interest areas lay in the fields of water as a human right, Africa, children's rights, religious freedom, human trafficking and humanitarian aid, torture, death penalty and disappearance of people. He is a studied theologian and social worker: he has been a Salvation-Army officer and head of the Salvation-Army in Chemnitz.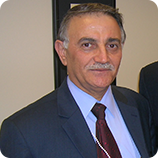 Mr Yonadam Yawsep Kanna
Member of the Iraqi National Assembly & Secretary GeneralAssyrian Democratic Movement - Iraq
Hon. Mr. Yonadam Kanna is a member of the Iraqi National Assembly. He is a member of the Iraqi Governing Council since 2003.
He served in the Kurdistan administration in Iraq, first in its regional assembly, then as minister for public works. He is the secretary general of the Assyrian Democratic Movement. He was elected to the National Assembly of Iraq as head of the Al Rafideen National List in the January and December 2005 elections.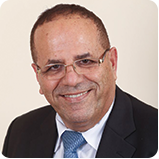 H.E. Ayoob Kara
Member of the Knesset, Deputy Minister for Regional Affairs, Israel
H. E. Mr. Ayoub Kara is a Member of the Knesset and Deputy Minister of Regional Cooperation in Israel. He has been the Deputy Speaker of the Knesset and served on a number of Committees: including Chairman of the Committee on Foreign Workers and Chairman of the anti-drug Committee. He also was Deputy Minister of the Development of the Negev and Galilee.
Hon. Mr. Hakubun Shimomura
Member of Parliament, Former Minister of Education, Culture, Sports, Science & Technology, Japan
Hon. Mr. Hakubun Shimomura was elected to the Tokyo Metropolitan Assembly in 1989 and served two terms over seven years.
In 1996, he was elected to the Lower House of the Diet from the Tokyo No.11 district and is now in his seventh term. In the first Shinzo Abe administration, he served as deputy chief cabinets as the Minister of Education, Minister in Charge of Education Rebuilding, and President of the Organizing Committee for the Olympic Games.
Ms. Yvonne Feri
National Councillor, Switzerland
Yvonne Feri is a member of the Swiss National Parliament and local councilor in Wettingen. She is active in a number of committees and is president of SP Frauen Schweiz. Aside from the day-to-day parliamentary work in the chamber and in committee, she advocates the humanitarian contribution Switzerland can make internationally and seeks to improve the equality and position of working women in Switzerland.
Ms. Neena Gill
Member of the European Parliament
Ms Neena Gill is Member of the European Parliament for the West Midlands, UK. She is full member of the Committee for Economic and Monetary Affairs, and substitute for the Committee of Foreign Affairs. Ms Gill is also First Vice-President to the Delegation for Relations with India, and a member of the Delegation to the US.
In her corporate stints, she worked as the Vice-President for Corporate Affairs in the SAS software company and was a CEO of two housing organisations. She graduated in Social Sciences, has a post-graduate professional qualification from the Chartered Institute of Housing, and is an alumnus of the London Business School.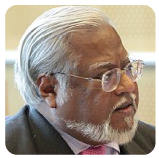 Mr. Nirj Deva
Member of the European Parliament
Nirj has been a Member of the European Parliament for the past 12 years. Appointed Vice President of the Development Committee in 2009, he remains a Member of the South Asia Delegation and of the Subcommittee on Human Rights. He is a Fellow of Britain's Royal Society of Arts, Hon. Life President of the EU-India Chamber of Commerce, and Patron of the International Monarchist League.
Hon Mr. Shailesh Lakhman Vara
Member of Parliament, UK Parliamentary Under-Secretary of State for Work and Pensions
Hon. Mr. Shailesh Vara is a Justice Minister and a Minister in the Department for Work and Pensions in the UK Government. He was previously Shadow Deputy Leader of the House of Commons and Government Whip.
Mr. Vara was educated at Brunel University and qualified as a solicitor, practicing in the City of London prior to being elected to Parliament. He was awarded the Pravasi Bharatiya Samman by the Indian Government in recognition of his work in the field of public service and promoting ties between India and the UK.
Hon. Congressman Tim Ryan
Member of the House of Representatives, USA
First elected to the U.S. House of Representatives in 2002 and was sworn in on January 7, 2003. Successfully reelected six times, he is now serving in his seventh term. Congressman Ryan currently serves as a member of the powerful House Appropriations Committee which controls the expenditure of money by the federal government. Ryan is also a member of the House Budget Committee which has oversight over the federal budget process.
Hon. Mr. Ahmed Mohamed Kathrada
Former Member of Parliament, South Africa
Ahmed Mohamed Kathrada was introduced to politics as a child in Johannesburg when he joined a non-racial youth club run by the Young Communist League.
Kathrada spent 26 years and 3 months in prison where he obtained four university degrees.In 1994 Kathrada was elected to Parliament and served as President Mandela's Parliamentary Counsellor. He was chairperson of the Robben Island Musuem Council until his term expired in 2006.
Books published are "Letters from Robben Island", "Memoirs" and "A Free Mind: Ahmed Kathrada's Notebook from Robben Island"
Mr. Armin Laschet
Deputy Chairman of the Christian Democratic Union of Germany (CDU); Head of CDU, North Rhine-Westphalia
Mr. Armin Laschet is Deputy Chairman of the Christian Democratic Union of Germany (CDU) and Head, North Rhine-Westphalia. As a member of the Bundestag, he served on the Committee on Economic Cooperation and Development as well as on the Committee on the Affairs of the European Union. As Member of the European Parliament, he was on the Committee on Budgets and the Committee on Foreign Affairs. He held multiple ministerial portfolios including State Minister for Generations, Family, Women and Integration; State Minister for Federal Affairs, Europe and Media. He also has been on various reputed boards and committees.
H.E. Mr. Nassir Abdulaziz Al-Nasser
UN High Representative for the Alliance of Civilizations
Is a Qatari diplomat and the former permanent representative of Qatar to the United Nations, appointed on 11 September 1998.
Prior to this office at the United Nations, Al-Nasser had served as the ambassador to Jordan from 1993.He entered the Ministry of Foreign Affairs in 1971 and became Attaché at the embassy of Qatar in Beirut, Lebanon and was in office until 1974, when he became a member of Qatar's delegation to the Organisation of the Islamic Conference. In 1986 he was appointed minister to Qatar's permanent mission to the United Nations. In June 2011 he was elected to serve as President of the General Assembly.
Bishop Gunnar Stalsett
Former Bishop of Oslo, Norway
Gunnar Johan Stålsett is a Norwegian theologican and politician. He has served as leader of the Center Party, general secretary of the Lutheran World Federation and in the Church of Norway as the Bishop Emeritus of Oslo. He also taught at University of Oslo and was a member of the Nobel Peace Prize Committee.
HH Dhamma Master Hsin Tao
Rev. Dr. Gerald L. Durley
Pastor of Providence Missionary Baptist Church, USA
Rev​. Dr. Lawrence Carter
Professor of Religion & College Curator at Morehouse College, USA
THE ART OF LIVING
Founded in 1981 by Gurudev Sri Sri Ravi Shankar, The Art of Living is an educational and humanitarian movement engaged in stress-management and service initiatives. The organization operates globally in 155 countries and has touched the lives of over 370 million people.