Education
Search results
Holistic Education "Education is this civilization's greatest leveler. It has the power to empower the weakest of the weak, bring peace to the world and alleviate poverty. It is often seen as the only lit path in the pursuit of happiness". ~ Sri Sri Ravi ...

19th of Mai 2010    Alabama United States Only a human values oriented approach in education can impart true intelligence. Today, every parent envisions that their child grow up to be a well educated and happy human being with good values. However, educat ...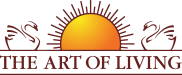 Founded in 1981 by Sri Sri Ravi Shankar,The Art of Living is an educational and humanitarian movement engaged in stress-management and service initiatives.
Read More