Wisdom
Search results
Time will tell you. Use your intellect. The gut feeling will tell you whether it is correct or not. If it is wrong it will pinch you and if it is not wrong, it will give you peace, tranquillity, relaxation and happiness. ...

I have made a cassette by the name of 'Ganesha Rahasya', you must listen to that. I have given the explanation of all the symbols- the significance of the elephant, the mouse and everything else. Now I cannot take it up, it is too long. It is all very symb ...

What does 'Rajneeti' mean? It means that which is essential for the citizens of a place, for instance, transportation, education, security. This is rajniti. Spirituality is different. It is the field for improvement of the masses. A ruler can never be a re ...

With your faith. Our ambitions will be fulfilled, there is no hurry. And human values are, not doing unto others what we don't want them to do with us. And we should behave with others in exactly the same way as we want them to behave with us. ...

Sun, 01/15/2012

True education I believe is that by which the individual is strengthened and can be away from sorrow. If someone criticizes, one can listen to the criticism boldly, and when one has to offer criticism or comment, one can give them with patience and confide ...

They say, 'Mannatha Shree Jagannatha': my master is everyone's master, my guru is the jagat guru (universal guru), my soul is everyone's soul. Having such feelings is legitimate, natural, and universally acceptable. ...

Seeing the condition of the country you are feeling disappointed, but seeing me, has hope arisen in you or not? If not, then at least awaken your hopes seeing all those who are gathered here. Wake up! I need youth like you who want to do something for th ...

Faith in destiny, commitment to duty. Take both along. ...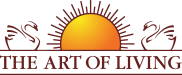 Founded in 1981 by Sri Sri Ravi Shankar,The Art of Living is an educational and humanitarian movement engaged in stress-management and service initiatives.
Read More