Worship
Search results
No! Do you know what corruption is? Corruption is doing that which you don't wish to be done to you or to your kith and kin. You cannot link pooja (here meaning worshipping Lord Shiva) and corruption.Pooja is a feeling that comes to you out of fulln ...

For a flame to go up, you need space above. In the same way, for a man to rise up in his life, he needs an ideal, he needs something to adore and worship. Worship is the culmination of love and appreciation. Worship prevents love from turning into hatred ...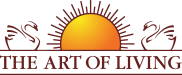 Founded in 1981 by Sri Sri Ravi Shankar,The Art of Living is an educational and humanitarian movement engaged in stress-management and service initiatives.
Read More