Discipline
Search results
Freedom and discipline are opposites and complementary. The purpose of defense is to protect freedom. But is there freedom in defense? Do soldiers have freedom? No, they are totally bound, not even allowed to put the right foot down when told the left foo ...

People who are free, regret that they don't have discipline. They keep promising that they will become disciplined. People who are disciplined look for the end. (Discipline is not an end in itself, it is a means.) Look at the people who have no disci ...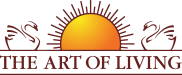 Founded in 1981 by Sri Sri Ravi Shankar,The Art of Living is an educational and humanitarian movement engaged in stress-management and service initiatives.
Read More