Projects
Suchergebnisse
Join millions of people in a Pledge to Protect the Girl Child The Art of Living with the support of UNICEF and MTV India is launching a national campaign in the month of December 2013 inspiring people of all ages and backgrounds to make their pledges on ...

Permaculture, a term said to be defined in reference to the need for a permanent or sustainable system of agriculture, is being experimented all over the world across difference climatic and geographic zones and has recently come to the city in the form ...

Bangalore city's drinking water needs are set to reach 22.68 TMC (thousand million cubic feet) by 2015, while as of now the river Cauvery would only be able to supply 17.22 TMC. Moreover, the Tippagondanahalli reservoir, located just outside the city at t ...

The Art of Living Foundation, with its roots in spirituality, has nurtured a deep respect for our planet in thousands of people around the world. The earth may be made up of rocks, sand and water, but spirituality can help us to perceive our planet as a ...

Across the globe, there are ubiquitous chemists that sell out medicines to make sure you are free of headache, stomach-ache, body pain, etc. Do you believe your self-regulatory body needs the human touch of medication to remain healthy? How about spending ...

There are many hot debates, awareness, pros and cons of genetically modified food, chemical-prone farming doing the rounds of national news. On the contrary there are also people who are propagating an idea that produces healthy food for your family- devo ...

A Valuable Social Commitment Our impact is vast. We have successfully completed many projects advocating self-reliance, which have benefited millions of people. With the commitment from technical and financial support collaborators like you, we can accele ...

The Rural development Program of The Art of Living is predominantly driven by the yuvacharyas. The yuvacharyas are the youth from the local communities in the villages who have undergone the Youth Leadership Training Program (YLTP). This gives them the ...

Once a hard core addict and an alcoholic, he fought his odds with extraordinary courage and went on to become a charismatic social worker and leader of the masses. Professor Dr Puroshottam Wayal reflects on his poignant journey that has inspired him to tr ...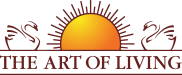 Founded in 1981 by Sri Sri Ravi Shankar,The Art of Living is an educational and humanitarian movement engaged in stress-management and service initiatives.
Mehr