Yoga
Suchergebnisse
Yoga is a technique which unites the body, mind and spirit. Yoga relieves you from stress and tension. It is stress that causes weakness, anger, jealousy and all the negative emotions. When you get rid of stress using breathing techniques, ...

Fr, 03/14/2014

Varanasi, Uttar Pradesh bribe.jpg (Below is a continuation of the post The Road To Freedom Is Through Wisdom) The root cause behind all these problems is corruption, and we need to eliminate it. To eliminate corruption, we need to start with ou ...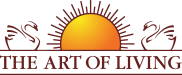 Founded in 1981 by Sri Sri Ravi Shankar,The Art of Living is an educational and humanitarian movement engaged in stress-management and service initiatives.
Mehr