Cours hebdomadaire de Hatha Yoga
Le Hatha Yoga est une sagesse ancienne pour un mode de vie plus paisible. Asanas, pranayamas et méditation sont les principaux outils utilisés dans le stage d'une manière accessible à tous. Ces techniques nous permettent d'unir le corps, la respiration et l'esprit dans la prise de conscience. Elles nous ramènent à notre soi naturel et développe toutes les qualités avec lesquelles nous sommes nés.
Contenu :
Postures de Yoga

Relaxation profonde

Techniques de respiration
Bénéfices : 
Souplesse du corps

Corrige la posture et l'alignement du corps

Détente profonde

Clarté d'esprit
Jours et horaires : 
Au centre national de l'Art de Vivre 
17 rue des Boulets
75011 Paris
-Mardi 18h -19h30 avec Marie Thérèse
-Mercredi 10h -11h30 avec Marie Thérèse
-Mercredi 17h45 - 19h15  / 19h30 – 21h  avec Nicolas
-Samedi 10h – 11h30 avec Nicolas
-Samedi 11h45 – 13h15 avec Nicolas à partir du 27 Septembre
Tarif adhèrent:
A l'unité: 12 € ; carte de 10 cours : 100 €
Tarif non adhèrent:
A l'unité: 14 € ; carte de 10 cours : 120 €
Adhèsion à l'année: 28 €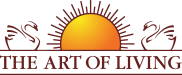 Founded in 1981 by Sri Sri Ravi Shankar,The Art of Living is an educational and humanitarian movement engaged in stress-management and service initiatives.
Read More