Question & Answers with Sri Sri Ravi Shankar

Q: Gurudev, We know we have to follow our heart but why is it difficult sometimes when our rational side is stronger, and we think it is correct whereas the emotion is weaker and sometimes more crazy. Thank you for sharing time with us.
Sri Sri Ravi Shankar:
You know in work don't use your emotions - in work use your intellect. But with your family and friends don't use your intellect so much, use your emotions. If you mix it up, you are in trouble! You know, with your wife and children if you are relating them with your intellect and doing business with your emotion you had it! You know at home you have to be more with the value of heart. When you do service you do it with your heart, right? But when you're doing your work you don't have to be an emotional thing. Just use your rational mind.
Q: Gurudev, there are so many schools of Yoga, so many teachers who advocate different forms of Yoga, what exactly is Yoga, for layman who knows nothing about Yoga, what is it exactly?
Sri Sri Ravi Shankar:
Yoga is a study of life, study of your body, breath, mind, intellect, memory, and ego. Study of your inner faculties!
Q: Gurudev, It is said that life is a play and display of consciousness. Why does consciousness feel the need to play at all?
Sri Sri Ravi Shankar:
Play is nature. When you are happy what you do is play. When you play you have no need. That is why you play. If you are full of needs you only work, you can't play, do you get it? Games can come when you have free time. Play becomes part of your life when your needs are fulfilled. Consciousness is full and its nature is playfulness. The Divine's nature is being playful.
Q: Gurudev, What do I do so that everything I wish for comes true?
Sri Sri Ravi Shankar:
Think carefully! If everything you wish for comes true, you will be asking 'why!' very soon! A king prayed to God to grant him a boon – that everything he touched should turn to gold. God granted his wish and he was very happy - but only for a few minutes. He was thirsty and wanted water. It turned to gold as he touched it. His food turned into gold and even his little daughter, when he touched her. The king became very disturbed and prayed that the boon be taken away.
Just look back and see – as a child, what did you want to become? An engine driver? Nowadays children have many toys. Around 3—40 years ago, the only thing a child wanted to be was an engine-driver or a pilot. Many things that you desired, you have stopped liking them now. The Divine will give what is best for you. Move ahead with that faith. If you have a desire, don't think that you should not pray for it. Just think – Let me get this, or something better.
Q: Gurudev, What should one do when one is faced with conflicting choices?
Sri Sri Ravi Shankar:
Every confusion is a sign of growth, every time a pattern is broken. In such case, just relax. Inrelaxation your intuition works. Rely on it.
Q: Gurudev, I feel unhappy very often. How can I get out of it?
Sri Sri Ravi Shankar:
Right now are you happy or sad? Just be happy. So, the answer is within you.
Once, a woman went to a saint and asked, 'Why is the world so sad?'
If you can't leave the world when there is unhappiness, how will you leave a world full of happiness?
You will be in a great loss if you can't let go of the world. Just turn inwards to the Source, there is no sadness. Once you learn how to go inwards the world doesn't seem sad.
Just look at the world, where is the sadness? Birds are chirping;the river is flowing. Where is the sadness? I only see beauty in the world. Just look at all the faces (here)they are so happy!
In life, there's 20 percent sadness and 80 percent happiness. But our mind makes the 20 percent into 2000 percent.
Q: Gurudev, Before the course when I was at home my mind would jump from job, gym, party, plan, and here the mind jumps from breakfast to lunch to dinner (laughter from audience). Why can't my mind slow down? I think we should have read this a couple of days ago, we could have told the cook to make the food a little less tasty! Never mind, never mind, you have recognized this, at least. The mind is jumping – it's already coming to a halt. You know those of u doing advance Course (The Silence Course) for the first time, you would have noticed for the first few days, for the first few sittings you can't even figure out where the tip of the nose is! Or whether the nose is hollow and empty or you don't even feel any part of the body. Does it happen to you? Your mind doesn't stop, it keeps racing…but this is normal. Even if you get 20% in the first silence program, it's a great achievement, I tell you! First Advance Course, because you've never been silent except, while you're sleeping! Some aren't even silent when they're sleeping! We never experience this. We never had a chance to have the mind turn inward. It's like you're racing the car in the autobahn and you put the break - it takes some time for the car to stop. It doesn't stop immediately. In the same way, it takes a little while. It may take… not for everybody it may take, mostly it takes a little time. You will see that from yesterday today was better– today was good, no? Today's meditation was a little better? How many of you felt better today, huh? See, already it's better, two days into silence, tomorrow it get's deeper and when it gets really good then it's time to leave. So, you got it! It's good to do a couple of advance courses once in 6 months or once in 4 – 5 months. Then the mind gets trained to switch modes, you know? It's easy to switch modes in silence and get into that creative field within you, or be dynamic.Q: What are the most sacred, most divine qualities of marriage? Is there a mantra for a happy marriage?
Sri Sri Ravi Shankar:
I have no experience… to give you ideas, but whatever I infer I can share with you. In marriage you should consider the other person as your own part, part - like your arm, like your body. It's two bodies, one mind, one soul. So, whatever your spouse desires, you make it your own desire, that's it. Your spouse's taste, consider it as your own taste. See, you have many, different tastes, right? Sometimes you like this, sometimes you like that. When the conflict arises? When your tastes start moving apart. You should start saying your taste is my taste; your pleasure is my pleasure. I am here for you, rather than, what can you do for me? When we start 'What can you do for me?' then both become unhappy, yes? But when you say, 'What can I do for you? I'm here for you.' This is the only mantra. Happy marriages are what? 'I'm here for you, come what may, happy times or unhappy times!' See in life sometimes there are disappointments, sometimes there is success. In either case, 'I'm with you.' This is one thing. The second thing is, if one is upset, the other should not get upset at the same time. Choose a different time to get upset. Know that 'Oh, my spouse is upset! Okay.' Give him or her the time to be upset. Don't question 'Why are you so upset?'If someone is upset, the other gets angry and expects them not to be upset. This is a big mistake! Someone is upset, leave them that space. You know many of us don't even know how to receive love! See, someone comes and keeps telling you, 'Oh, I love you, I love you so much, I love you!!!' Suddenly you go, 'Wow, what do I say now!? How do I react?' You get into a corner; you don't know how to react. You don't know what to say, so that person who kept saying, 'I love you, I love you, I love you!!!', suddenly finds you are not responding, then starts accusing you, 'See, look, you're so cold!' 'See you don't know how to love. You never said you love me!' and blah, blah, blah…Demand – demand destroys love. Never demand love from your spouse. Take it for granted they love you, but that's it, finished, you know! So when we start demanding and policing our spouse, we get into a mess, right! So that is important and the rest you can have tomorrow when you are out of silence and we can have a conversation. So, many of you can come out with your own experiences and add more to this. What do you say, good idea?
Q: Gurudev, What could help me prioritize one thing against another in my life?
Sri Sri Ravi Shankar:
Your broader vision!
Q: Gurudev, What do you think of the muscular strength training? Is it possible to extend the breath by lengthening and holding time or by making the acceleration longer?
Sri Sri Ravi Shankar:
Yes, long acceleration is always good, you know, but it takes a little time to train yourself. Muscle testing – I'll tell you something about it tomorrow maybe. Ask me when you're out of silence. I will show you something – how your muscles can tell you what you need, what you don't need. They speak the truth. Do you know about it? How many of you know muscle testing here? Okay, okay, ah, you already learnt last time! Hmm, okay! Tomorrow or day after or one of these days I'll tell you then you can test yourself – what suits you, what your body says. You know, every muscle in your body speaks the truth, amazing discovery! Wait for it tomorrow (Guruji whispers), tomorrow huh (with a twinkle in his eyes)?!
Q: Gurudev, How can I not see ugly feelings behind ugly words?
Sri Sri Ravi Shankar:
Sometimes people say words and they really don't feel that way. Don't you do it sometimes? As children, you say things that you don't really mean. Kids usually say things they mean. As we grow older, our feelings and words grow apart. They are not the same. Now, don't worry about what other people are feeling. Feelings are fleeting. One day they feel good, next day they don't. Don't bother about this. Simply acknowledge that that person is not feeling good and that they are here to work on it. Our being angry that someone is feeling bad doesn't make sense. Sometimes their feelings change but your feelings remain the same. Someone puts a doubt in your head and then they forget but you hold on to it. The same is with senior citizens who complain but then forget while you hold on to the complaint.
Look at the present moment - now, now, now! Wake up NOW! Everything else is stupid. All that has happened has gone into emptiness. Everything dissolves into emptiness. Your entire past - wiped out! All the things that you felt are gone. Good or bad, they are gone. So, wake up to the truth of the present moment. Divinity is in the present moment. This is yoga. Yoga is being established in the moment. And moment does not mean fleeting moment. The moment has the depth of infinity; it has all the past and all the future.
Who cares what you feel? Throw your feelings into the ocean. A little sensation or discomfort arises. Who cares? Are you doing what you want to do? And, in doing what you want to do, are you keeping the delicacy of your consciousness or are you being like a bulldozer (I will do whatever I want)? Being like a bulldozer is being insensitive. Being oversensitive and very weak and being like a bulldozer are both not correct. The best combination is being sensitive and strong. This is wisdom and this is what we have to work on.
The effect of past actions is limited. Past actions definitely affect you e.g. you drive fast, get a ticket, and you have to pay. Get three tickets and you have to surrender your license, no doubt. But don't brood over it. Wake up. When you wake up, even the consequences you fear will not happen. You will be forgiven in that moment. The moment we acknowledge our mistake, we are forgiven. So you are innocent every moment you are awake. Now! Now! Now!
Take the challenge. Whenever someone is nasty towards you, do something so nice that it takes them by surprise. You will suddenly find there is a shift happening. If it does not happen also it is fine. At least you have done something good.
The world is a very funny place, I tell you. Either it is very entertaining or it is such a pain and so miserable! You can't take it. Sometimes, you do so much for someone and they turn their back and do things that harm you. Many parents say, 'I did so much for my children and now they are dissociating from me.' Not just with parents, but same with employers, friends, siblings, and even spouse. Speaking of spouse, there are four stages of marriage. First stage is mad for each other. Second stage is made for each other. Third stage is mad at each other. The fourth stage is mad because of each other.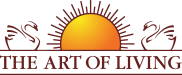 Founded in 1981 by Sri Sri Ravi Shankar,The Art of Living is an educational and humanitarian movement engaged in stress-management and service initiatives.
Read More