Wisdom
Search results
1 What are Desires? 2 Overcoming Desires     ...

Desires Desires make the mind go all over the place. Here are some wisdom videos on how to take care of the desires that arise in the mind and elevate them to bigger ones! Divinity Divinity has always been a wonder to humans. Here are some videos that tak ...

The purpose in life is to understand who we really are and fully blossom in love. As human beings, we go through several phases in this journey of life- childhood, education, youth, professional life, marriage, parenthood etc. Almost all cultures and trad ...

Sri Sri Ravi Shankar maybe in the North, South, East or West part of the world, but you are just a click away from His astounding tips on life! Sri Sri's discourses and a wide-range of knowledge from his journeys around the world will be dropped righ ...

Below is a playlist of wisdom videos talks of Sri Sri Ravi Shankar. To watch the playlist videos, you need to click on the playlist icon in the youtube player.   Wisdom Talks Talks on Yoga & Meditation Recorded Webcasts--> ...

Ashtavaktra Gita Recorded in 1991 at the Art of Living International Center in Bangalore, India, the Ashtavakra Gita is an extraordinary series of enlightening discourses give by his His Holiness Sri Sri Ravi Shankar. The Ashtavakra Gita examines the mind ...

Click on the topics below to read | Knowledge of the moment! A Anger Atheism Anxiety Ayurveda Austerity Aggression Abundance Attachments Appreciation G God Guru Grateful Generosity Guru Poornima Ganesha Festival M Maya Mind Mercy Misery Mistakes Memories ...

Chanting Satyam Param Dhimahi brings the resilence and spiritual strength needed to fight corruption. Let us create a wave in India from Kashmir to Kanyakumari. From (chanting) Satyam Param Dhimahi (Let Truth, Divinity and Knowledge shine through me), it ...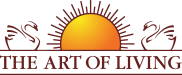 Founded in 1981 by Sri Sri Ravi Shankar,The Art of Living is an educational and humanitarian movement engaged in stress-management and service initiatives.
Read More