Introductory Programs
Search results
Find out the purpose of your life Discover the mystical secrets of life and creation Experience freedom and explore the innermost depth of your being Take gentle guided steps on the path to enlightenment Experience the absolute truth, highest knowledge ...

Sri Sri Yoga- Recharge, Strengthen, and Awaken your True self. Sri Sri Yoga is a holistic way of energizing and integrating your mind, body and spirit.  This ancient knowledge made applicable for modern times can be easily added to your daily routine resu ...

Sahaj Meditation Retreat in Boone, NC "Getting back to serenity, to your original nature, is meditation."   "I felt very peaceful after the meditations: at ease with myself, my thoughts and my actions. I was not hesitant to be myself. This experien ...

Himanshu Nagarkar: High on Life Himanshu Nagarkar is a mountaineer by choice and a corporate soft skill trainer by profession. He has done his Master's in Law with a specialization in cyber law. This dynamic YES!+ teacher has been brightening thous ...

Discover the hidden aspects of your personality, accelerate success & popularity "In the history of the universe, there has been nobody like you and to the infinity of time to come, there will be no one like you. You are original. You are rare. ...

Breathing techniques to eliminate stress and tension Breathing techniques to eliminate stress and tension Gentle stretching, keeps the body fit and mind calm Gentle stretching, keeps the body fit and mind calm "I have never before experienced such a proce ...

The Know Your Teen workshop for parents of teenagers 13- 18 years Teenagers can be some of the most delightful people on the planet. Their creativity, dreams, and passions to explore the world are qualities these budding adults naturally possess. Their in ...

How can a parent communicate better with children and teenagers? The Art of Living offers short workshops that throw light on children and teens, their behavior and the issues that affect them. Learn simple ways to understand and respond to your children, ...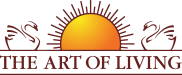 Founded in 1981 by Sri Sri Ravi Shankar,The Art of Living is an educational and humanitarian movement engaged in stress-management and service initiatives.
Read More