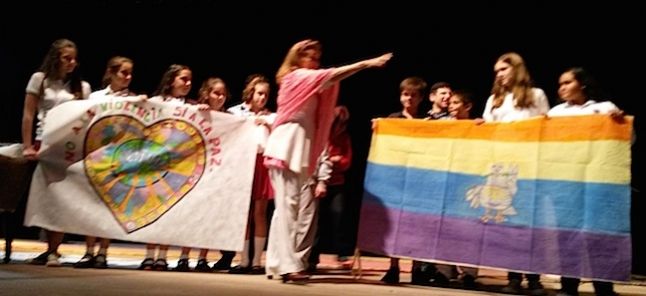 Childrens and the peace banners
Five more Argentine provinces took to the Non Vio campaign that Argentina started six months ago.
The governors and Mayors of Mendoza, Corrientes and Misiones as well as school directors, University deans, and the general public united to meditate for peace in their provinces and signed agreements with the Argentine chapter of the Art of Living.

Also many school children from different schools age 6 to 12 painted in different provinces peace banners and presented them in after the peace meditation and conference, thus starting the peace culture amongst children at an early age.