A Home Away From Home
"Make the ashram a lighthouse of love and compassion for all humanity. Let it unite people from all walks of life, from all philosophies, from all backgrounds."
~ Gurudev Sri Sri Ravi Shankar
'Ashram' is a Sanskrit word that means 'without effort or toil'. So when you come to an ashram, you are effortlessly able to drop all the mental baggage/ fears and insecurities you have carried with you. An ashram is synonymous with deep rest.
Ashrams in India
Over the last 37 years, The Art of Living has established several ashrams around the world. These centers have become places of community development, retreats for self-development and reflection. Above all, these ashrams have become a place where people of all faiths and ideologies find common ground. Visitors often describe ashrams as a home away from home.
Bangalore (Bengaluru), Karnataka
Located on the outskirts of Bangalore, The Art of Living's International Centre is spread over a sprawling 65 acres, with undulating verdant hills, a brimming lake inviting feathered friends, bees and butterflies flitting across the abundant flowering shrubs curving along winding footpaths and the exquisitely beautiful meditation centre, Vishalakshi Mantap. The International Center is one of the most visited places in Bangalore today.
Address:21st Km Kanakapura Road, Udayapura, Bangalore-560 082 Contact :080-67262626/27/28 | info@vvmvp.org
Ashrams in North India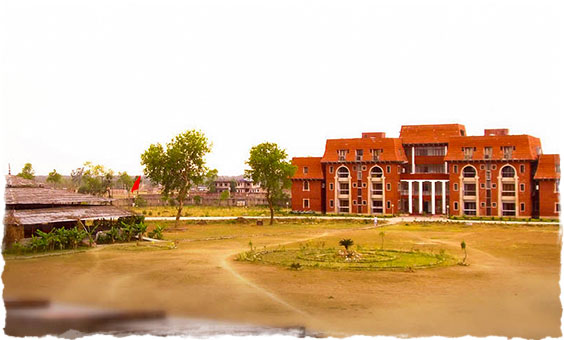 Bodhgaya, Bihar
Bodh Gaya is a pilgrimage place associated with Gautam Buddha attaining enlightenment under the Bodhi tree. Known as 'moksha dhaam', the ashram is nine kms away from Bodh Gaya.
Contact:

7762842500
admin.bodhgaya@tok.vvki.org
Omkareshwar, Madhya Pradesh
Sri Sri Omkareshwar Ashram is located between two jyotirlingas, Omkareshwar and Mahakaleshwar (Ujjain) on the banks of river Narmada. The spiritual energy field here is unmissable. 
Contact: 9399125902 ashram.omkareshwar@vvmvp.org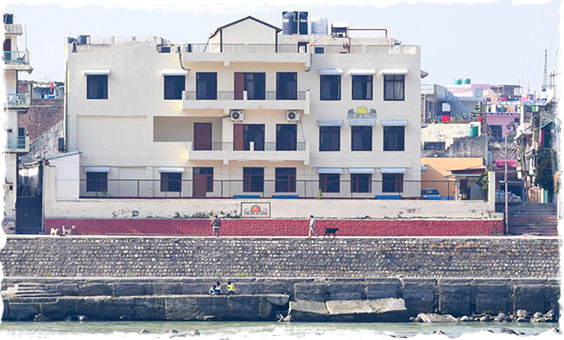 Rishikesh, Uttarakhand
Close to the famous Ram Jhula, this ashram is just a stone's throw away from the holy Ganga. Meditate, practice yoga on the banks of the Ganges, that can free your soul with every breath. 
Contact: 9886129545 ashram.rishikesh@vvmvp.org
Ashrams in South India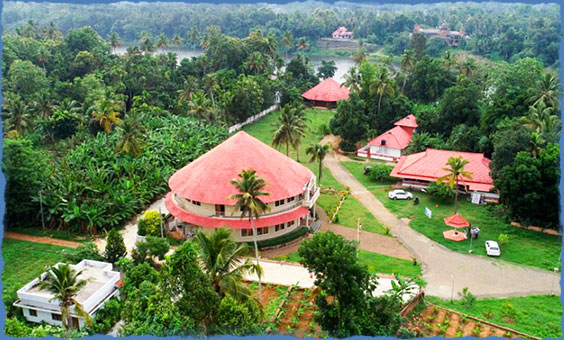 Kerala,Kalady
Spread over just two acres of land, this cozy ashram sits on the banks of the Periyar, seven kms away from Kalady. It houses a circular meditation hall and Gurudev's cottage.
Contact: 9388846260
ashram.kalady@vvmvp.org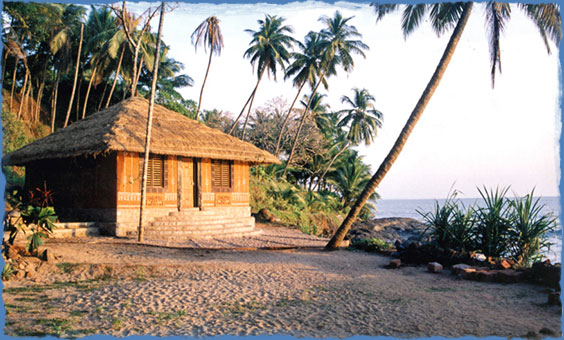 Payyoli, Kerala
With the Arabian Sea lapping it's boundary wall, Payyoli Ashram at Moodadi consists of a meditation hall that overlooks the serene sea.
Contact: 9447539906
apex.payyoli@vvmvp.org
Trivandrum, Kerala
This ashram is close to river Killiyar and is built using traditional temple architecture of Kerala. Nestled amidst swaying palms, the ashram houses four meditation halls, an outdoor auditorium and a Cafeteria./p>
Contact: 9446845749
ashram.trivandrum@vvmvp.org
Ashrams in West India
Vasad, Gujarat
Set on the banks of the tranquil Mahi river, the ashram is 25km away from the city. Spread over 14 acres,  it is a perfect retreat if you relish the outdoors, peacocks and a serene ambience.
Contact: 9004844704 admin.vasad@vvmvp.org
Pune, Maharashtra
Spread over 40 acres of land, the ashram boasts of meditation halls, riverside rooms, an amphitheatre, a Veda Pathashala, and a gaushala, where the indigenous breed of cows, Sahiwal, is reared. 
Contact: 9765999123 ashram.pune@vvmvp.org
Nagpur
This ashram is situated close to the striking Sati Anusuya temples and Ramtek temple where Lord Rama is believed to have rested while in exile. It offers the joy and equanimity you are seeking. 
Contact: 9673009955 admin.toknagpur@vvki.net
Itanagar, Arunachal Pradesh
Set in the foothills of the Eastern Himalayas, this serene, enchanting and quiet Itanagar Ashram is the quintessential getaway for nature lovers and spiritual seekers.
Contact: 86189 84713
Guwahati, Assam
Known as Kathiababa Ashram, it is set on the only male river in Hindu mythology, Brahmaputra. With Kamakhya temple nearby, it boasts of halls and residential quarters, which overlook the river.
Contact: 9449556066
ashram.guwahati@vvmvp.org
Gnana Kshetra
"Gnana Kshetra is where you can drop all your worries and problems, go deeper in knowledge and go back home with a smile on your face."
~ Gurudev Sri Sri Ravi Shankar
A Gnana Kshetra is that sacred space where people are introduced to spirituality, to nurture human values, to inculcate self-discipline and to become healthy and well-rounded personalities..
Gnana Kshetra (Temple of Knowledge/ TOK) are the Art of Living's city centres where we grow in knowledge, serve and celebrate. It is said that whenever we do something in a group the effect of that activity multiplies manifold. So we get together to meditate , do our weekly Sudarshan Kriya and also initiate many service projects from these centres of joy, peace and wellness.
Presently there are 96 Gnana Kshetras  across the country to propagate good health,  the idea of community service and celebration and to invite more and more people on this path of stress free, healthy living. 
TOK is a place where not just the mind and the body is taken care of but the outcome of a happy and positive mind is put into action towards serving the society.