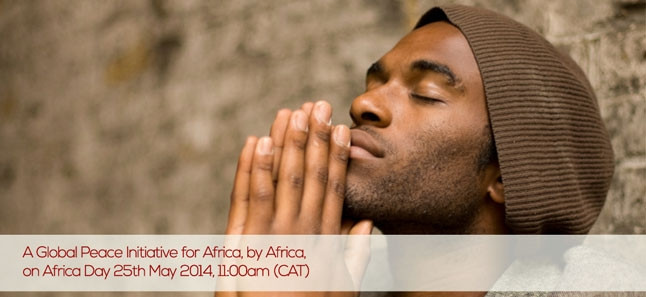 South Africa
On Africa Day, 25 May 2014, South Africa will host three public mass meditations in Durban, Cape Town and Gauteng respectively. Hundreds are expected to participate in a guided live meditation with global humanitarian Gurudev Sri Sri Ravi Shankar.
I Meditate Africa is a peace-building campaign – using meditation as a tool to promote peace on the continent. In its second year, I Meditate Africa celebrates South Africa's 20 years of democracy through a 20-minute meditation. The father of our nation, Nelson Mandela, said, "Regular meditation, say of about 15 minutes a day before you turn in, can be fruitful" (from The Authorized Biography by Anthony Sampson).
The focus of the campaign this year will be on educational institutions. Schools across the continent will participate in peace meditations, in celebration of the dawn of democracy in South Africa. As of 22 May, over 50,000 people meditated for peace for the continent.
In 2013, on Africa's 50th Anniversary of unification, an estimated 10,000 people from 23 African countries, 30 African cities and 54 International countries were led into the largest peace meditation for Africa, with noted humanitarian Gurudev Sri Sri Ravi Shankar. Participating countries were: Ghana, Kenya, Mozambique, Cameroon, Senegal, Ivory Coast, Malawi, Uganda, Tanzania, Tunisia, Nigeria, Botswana, Zimbabwe, Rwanda, Namibia, Mauritius, Morocco, DRC, Zambia, Ethiopia, Togo and South Sudan.
Over 500 studies from more than 200 international universities, including Princeton and Harvard, have scientifically proven that meditation can improve the quality of life for everyone.
We invite people from every part of the globe to be part of the event. Join our webcast on:
Event Date: May 25, 2014
Time: 9:00 am GMT | 2:30 pm IST | 11 am CAT
Webcast Link: www.artofliving.org/webcast