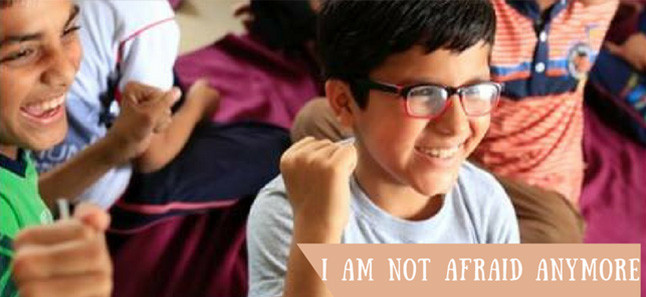 The Art of Living Prajñā Yoga (Intuition Process) is a 2-day program introduced for kids and teenagers between 5-18 years of age.
We all are born with a natural intuitive ability to perceive beyond our senses. This is especially visible in children whose minds are still fresh, less obsessive and more in tune with nature.
The Art of Living Prajñā Yoga (Intuition Process) helps them to tap into the intuitive abilities of the mind, which is demonstrated by them seeing colors, reading text and identifying pictures with eyes closed.
Deep and enigmatic faculties are present in a latent form in every child. To make these faculties blossom and get more established, the mind needs proper nurturing and nourishment which is done in the Intuition Process.
Eligibility:
Group 1: 5-8 years
Group 2: 8-18 years
Benefits of the Prajñā Yoga (Intuition Process)
Age Group 1
Age Group 2
Contents
Participant Experiences
Improves intuition
Enhances sensory abilities
Improves awareness and foresight
Increases confidence
Removes fear of the unknown
Increases creativity and intelligence

Age group: 5-8 years
Duration: 2 days
Time per day: 1.5 hours

Age group: 8-18 years
Duration: 2 days
Time per day: 2.5 hours

Brain activation techniques
Meditation and Relaxation techniques
Home Practice CD

Tarini V, 17 years

Can't be put in words! The first day was unclear, hazy and my mind was going here and there. It took lot effort to listen to my intuition. Even though it took effort; guessing the color, number, animal was magical as it suddenly popped in my mind as though I know it already! The second day guessing took less effort and my mind was more relaxed. I've no answer to how I guessed it! Sometimes I heard the answer, or the image came or I felt it. I feel really happy that my intuition is getting stronger.

Sarvesh Ahuja, 11 years

It is truly a magical course. We had a lot of fun playing a lot of energizing games. I feel like I am in heaven during the meditation. I couldn't believe that I could recognize color, animals and numbers. I can't wait to see how I can recognize after 40 days. This course is awesome!

V. Pragya, 12 years

I relaxed totally. When I had to guess the cards I didn't understand how it is possible closing our eyes. But I could do it. I was amazed to see how I guessed the cards. On the second day I felt more relaxed and I could feel the energy entering into me when I was doing the process. My intuition increased a lot and could guess the cards quite easily. I was getting the image in front of me. I believe I can become even better in time.

Samanvith, 15 years

Well this was beautiful but I am still thinking how it works. I am wonder struck. Words can't explain it. It is just magical. I just loved it.