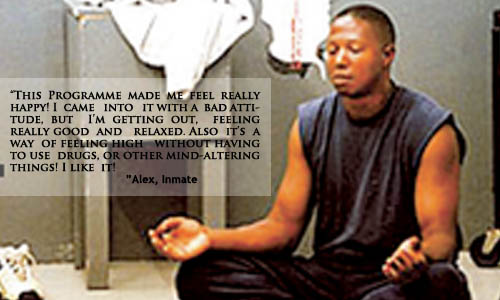 The Prison Program was formally launched in America, in 1992, at the Barnstable County (MA) House of Correction. By 1996, the course was already being supported by 55 correctional facilities in 9 states, reaching out to thousands of inmates and  teens. The numbers have only swelled since, and today, the Prison Program has gained national recognition.
"Even through life's challenges, a person can be elegant and purposeful, without guilt – that is my desire. Thanks for a way to achieve it."
Francisco, Inmate
"A smile has reached my lips more often since I have been on this program! I believe there is something more to these breathing methods. My diabetes has been perfect since this program."
Robin, Inmate.
"It is my concern that this program be made available to all the incarcerated and, to all those