Rising in the Colors of Fall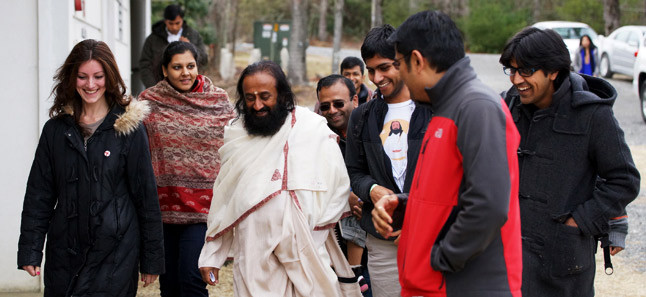 Tour to Canada with Gurudev Sri Sri Ravi Shankar
8th - 19th October, 2014
Autumn, or the Fall season in Canada, is the most beautiful time of the year. Let Gurudev lead you through breathtaking views, as leaves on the trees begin their transformation to stunning shades of orange, red and yellow, in the beautiful cities of Montreal, Quebec and Ottawa.
Tour Features
Art of Silence Program & Shakti Kriya, in the presence of Gurudev Sri Sri Ravi Shankar at the International Art of Living Center, Canada
A Cruise with Gurudev
Attend the public talks with Gurudev in Quebec, Montreal and Ottawa
The International Art of Living Centre is spread over 280 acres of pristine, wooded land in the beautiful Mauricie region of Quebec, between Montreal and Quebec City. Get transported to a space of breath taking natural beauty and silence to rest, relax, and be refreshed.
For Registrations Contact:
Pan India
Email: holiday@sumerutravels.com/
international@sumerutravels.com/ admin@sumerutravels.com
Call: +91-934 312 3320// +91-988 612 9545// +91-988 625 5050// +91 80-67262635
*Option available to extend tour with Gurudev until Diwali in Chicago, USA.