Founder
Gurudev Sri Sri Ravi Shankar
Gurudev is a humanitarian leader, spiritual teacher and ambassador of peace.
His vision of a stress-free, violence-free society has united millions of people the world over through service projects and courses of The Art of Living.
About Gurudev Sri Sri Ravi Shankar
Gurudev Sri Sri Ravi Shankar is a globally revered spiritual and humanitarian leader. He has spearheaded an unprecedented worldwide movement for a stress-free, violence-free society. Through a myriad of programs and teachings, a network of organizations including the Art of Living and the International Association for Human Values, and a rapidly growing presence across 155 countries, Gurudev has reached an estimated 370 million people. Gurudev has developed unique, impactful programs that empower, equip and transform individuals to tackle challenges at global, national, community and individual levels.
Gurudev has played vital roles in peace negotiations globally.
From Kashmir, Assam, and Bihar in India, to Colombia, Kosovo, Iraq and Syria, and Côte d'Ivoire, Gurudev's programs have had documented impact on people involved in armed conflict to pursue the path of peace. In a world beset with escalating violence and conflict, Gurudev is offering another path where individuals find peace within which becomes the wellspring for peace and harmony in society. For instance, thousands of Iraqis have benefitted through trauma relief programs since 2003.
At the national-community level, Gurudev's programs have sought to address key societal problems.
In the US, for instance, youth empowerment programs are tackling problems of gang violence, drugs and alcohol addiction in inner cities and schools. The celebrated Project Welcome Home Troops has provided life-changing trauma relief for US war veterans, recorded in documentaries.
Gurudev has pioneered and supported movements to revive ethics in public life such as India Against Corruption and the World Forum for Ethics in Business.
In India, Gurudev has started 435 schools offering free education to the underprivileged in the remotest of areas benefitting over 58,000 children, currently equipping them to become productive citizens.
Care for the environment has been one of the greatest areas of activity for the organization spearheaded by Gurudev. 33 rivers and thousands of water bodies in India are currently being revived; the Art of Living volunteers have planted 71 million trees in 36 countries.
The Art of Living Prison Program is helping to rehabilitate prisoners and has reached out to over 7,00,000 prisoners globally. For instance, in Uruguay, the Ministry of Interior has reduced the prison sentence for those prisoners who have taken the Art of Living Prison Program.
Gurudev's vast global network of volunteers is well known for mobilizing trauma and disaster relief for affected populations around the world such as in Mexico, Haiti, USA, Germany, Canada, Nepal, India, Pakistan, Sri Lanka, Japan to name a few.
At the individual level, Gurudev's self-development programs have helped hundreds of millions around the globe experience stress relief and a state of calm and wellbeing. These programs are rooted in the ancient techniques of Yoga, customized for modern needs, along with Gurudev's unique offering of Sudarshan Kriya, a powerful breathing technique that facilitates physical, mental and emotional well-being. Independent medical research from reputed medical institutions has documented the impact of these techniques on the alleviation of depression, reduced cortisol (stress hormone) and strengthened the immune system.
In a world torn apart by religious, social, national and cultural divides, Gurudev's overarching message is that the world is one family, and that diverse religions, cultures, and traditions are rooted in the same human values of love, compassion, peace, and non-violence. Mirroring this vision, Gurudev convened the historic World Culture Festival 2016. The Festival brought together over 3.75 million people from 155 countries with spectacular performances on a breathtaking 7-acre stage by 36,602 dancers and musicians from around the globe, celebrating the diversity of all faiths and cultures.
Gurudev has been conferred with numerous awards around the globe, including the highest civilian award of Colombia, Mongolia, and Paraguay. The President of India has also bestowed upon him the Padma Vibhushan, the country's highest annual award for exceptional and distinguished service. He has been conferred 16 Honorary Doctorates globally. Gurudev travels to nearly 40 countries a year, with a simple but powerful message that love and wisdom can prevail over hatred and distress.
Impact in numbers:
Across India:
Played a key role in bringing about the Anti-Corruption movement and inter-faith harmony in India
58000+ children given free education in 435 schools in rural and tribal areas of India
33 rivers and thousands of water bodies all across are being revived bringing groundwater levels higher, benefitting millions of villagers
40,500 cleanliness drives, 52,466 hygiene camps, 27,427 medical camps, 165,000 stress relief camps benefiting 5.6 million people
16,550 toilets built, 3,819 homes, 1,200 bore-wells and 1,000 biogas plants
27,000 youths trained in vocational and entrepreneurship skills
More than 2,03,220 rural youth have been trained in leadership program who reached out with various development projects in 40,212 villages
7,400+ armed insurgents from extremist-affected regions of India de-radicalized, renouncing violence and reintegrating into mainstream society
More than 2.2 million farmers and youths from 22 states have been trained in natural farming practices
In Iraq, 50,000 people have been provided with life skills and trauma relief programs. 4307 Iraqi women have been provided with vocational training. More than 200 peace ambassadors have been trained to provide trauma relief to those affected
1,50,000+ war survivors including child soldiers in Iraq, Israel-Palestine, Syria, Jordan, Lebanon, Kyrgyzstan, Northern Caucasus region, Sri Lanka, the Balkans, and Afghanistan have benefitted from trauma relief programs
In the United States
Since 2008, 73,432 students and 2,317 teachers have participated in the YES for Schools program in 147 schools across 22 states
1,586 veterans and family members have benefited through SKY meditation workshops conducted through the Project Welcome Home Troops program, a restorative mind-body resilience program for veterans and military members giving them tools to reduce chronic and post-traumatic stress
Since 1992, more 10,000 inmates, correctional officers and law enforcement staff have experienced the benefits of the Prison SMART program, that effectively transforms the mindsets, attitudes, and behaviors of offenders, thus aiming to break the cycle of violence at the root and reducing reoffending
Gurudev as a Peace Ambassador and Humanitarian
Gurudev visits over 70 cities a year promoting peace and inspiring global transformation through ethical leadership, anti-corruption, conflict resolution, and a care for all people and the planet.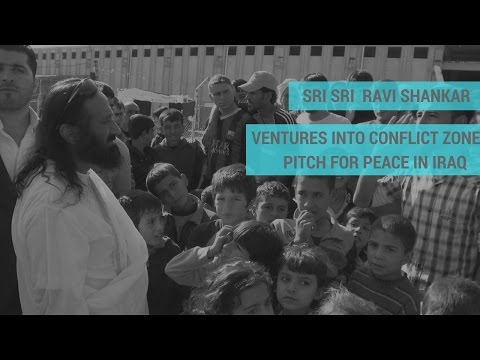 ...
Maximize happiness, healt...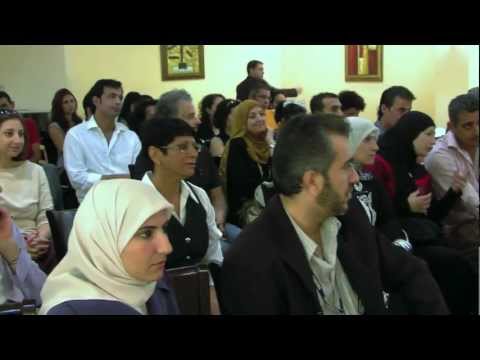 ...
Maximize happiness, healt...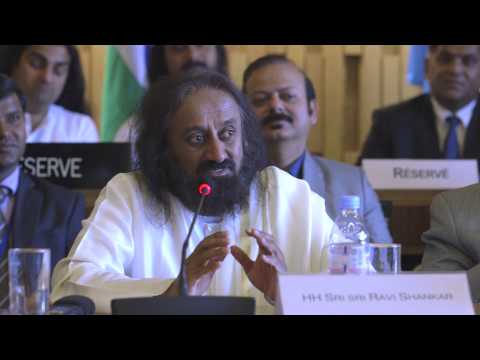 ...
Maximize happiness, healt...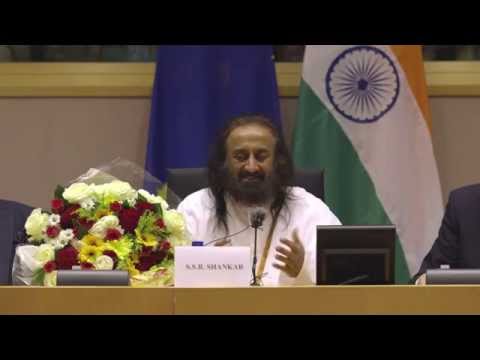 ...
Maximize happiness, healt...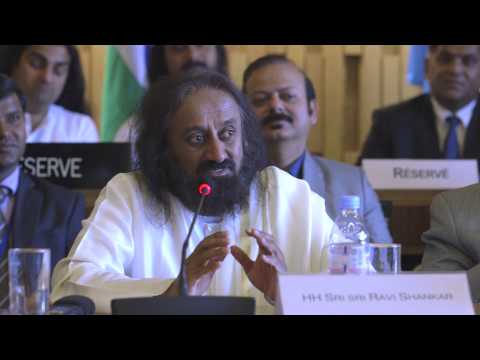 ...
Maximize happiness, healt...
Gurudev as a Spiritual Teacher
As a teacher, Gurudev shares spiritual wisdom in a way that makes high ideals possible to live in our daily lives.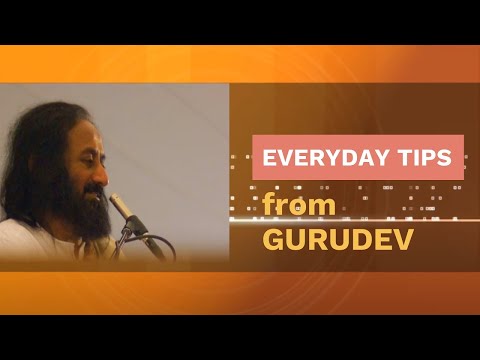 ...
Maximize happiness, healt...
...
Maximize happiness, healt...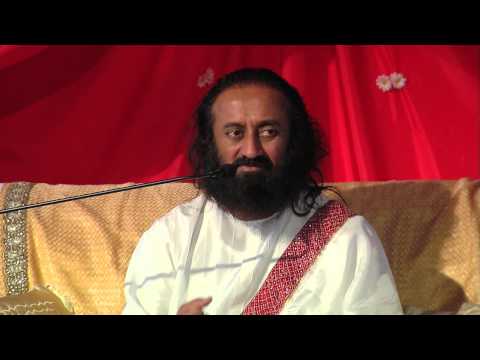 ...
Maximize happiness, healt...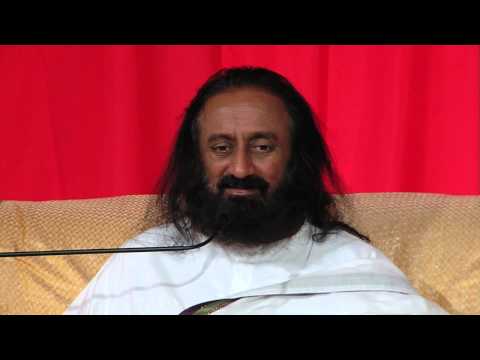 ...
Maximize happiness, healt...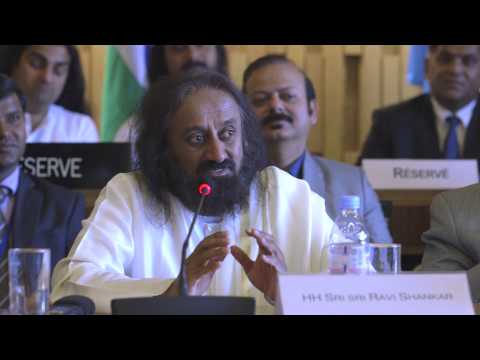 ...
Maximize happiness, healt...
Gurudev's Blog
June 21, 2018
As the world celebrates the fourth International Day of Yoga, it's time again for this ancient art of inner blossoming to be in the spotlight. Thanks to the global patronage over the last four years, the [...]
Read Post
June 21, 2017
Yoga is the way to realize the ultimate truth referred to in Vedanta and universal energy field in Quantum physics. The sublime and imperceptible truth of Vedanta is made more concrete through Yoga. It is [...]
Read Post
January 3, 2018
Time is one of the great mysteries of life. It is the best storyteller, and there is no witness like time. It is an objective truth in the outside world, running uniformly for everyone but depending on [...]
Read Post
TOUR SCHEDULE
6-9 Dec
Dubai,
Dubai, United Arab Emirates
Learn more
8 Dec
Al Maktoum Stadium,
Oud Metha, Dubai, United Arab Emirates
Learn more
10-15 Dec
Art of Living International Center,
21st km Kanakapura Road, Udaypura, Bengaluru, Karnataka, India
16-17 Dec
Madurai,
Madurai, Tamil Nadu, India
18-19 Dec
Art of Living International Center,
21st km Kanakapura Road, Udaypura, Bengaluru, Karnataka, India
20-21 Dec
Art of Living European Center,
Bad Antogast 1 77728, Oppenau, Germany
22-27 Dec
Côte D'Azur,
Côte d'Azur, France
Learn more
28 Dec - 1 Jan
Amsterdam,
Amsterdam, Netherlands
Learn more
4-7 Jan
Berlin,
Inter Continental Berlin, Budapester str 2, Berlin, Germany
Learn more
8-15 Jan
Art of Living International Center,
21st km Kanakapura Road, Udaypura, Bengaluru, Karnataka, India
Gurudev Tour Schedule