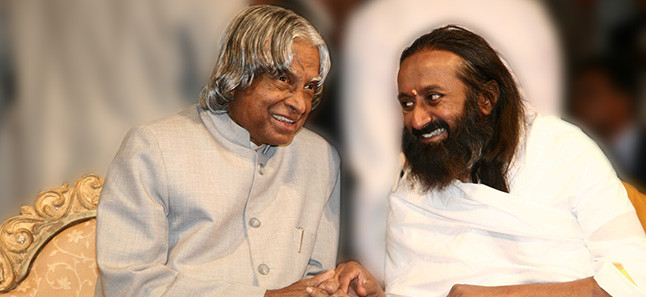 India
Dr. APJ Kalam was a President with a difference. He was deeply spiritual, connected with young people, and worked tirelessly toward uniting people of all faiths. He was a unique combination of science, arts, and philosophy. The Art of Living had a long standing relationship with Dr. Kalam.
A man of humor, he deeply cared for society. In fact, as President, when he heard that I would be going to Sri Lanka to meet Prabhakaran and help resolve the conflict, he excitedly offered to accompany me even if it meant going beyond protocol.
Also, a player of the Veena, he was an avid lover and proponent of Indian classical music. At one of our meetings, he suggested that he and I play the Veena together. His favorite song was Entharo Mahanubhavulu - "There are many great souls and I adore them all."