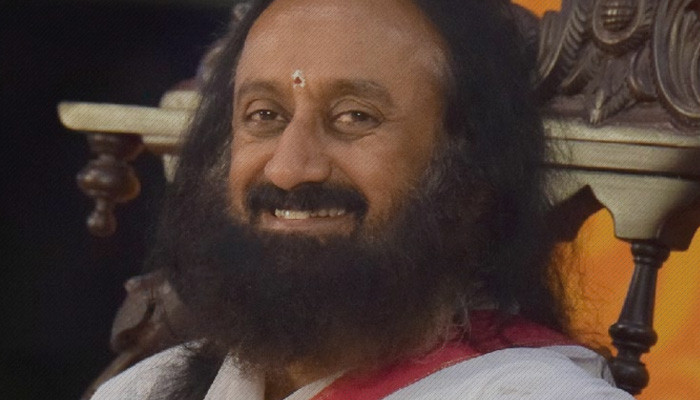 New Delhi: The Gurudev Sri Sri Ravi Shankar-led Art of Living (AoL) Foundation on Monday said it has paid the Rs 5-crore environment compensation imposed by the National Green Tribunal (NGT) but maintained it did not cause any damage to the Yamuna floodplain in Delhi.
"We are yet to produce our evidence in court. We are presenting the evidence before the media to enable the people understand we have done nothing wrong," Jaideep Nath of AoL said.
"We paid the compensation to assure the NGT that we are financially good. We have paid the amount but if we win the case, we will ask for its refund," he added.
Nath said that in the first place, there was never any biodiversity on the floodplain which the World Culture Festival organised by the AoL in March would have destroyed.
Referring to Google Earth`s data, the foundation said: "Images show that there was no biodiversity in this part of the floodplains given to The Art of Living."
"The arguments against us that we destroyed natural vegetation falls flat as there were no signs of any biodiversity in the first place. Native plants and crops like cauliflower and spinach were growing there. These are not native crops. This was 10 years before we got there," Nath told reporters here.
He said the AoL had constructed a seven-acre floating stage so that there was no compaction on the ground.
"This is based on the principle of a person`s body weight getting distributed when he sleeps on a bed of nails. The nails do not pierce the skin because the weight is evenly distributed over hundreds of nails," he said.
Nath said a photograph of the core area taken on April 17 shows growth of grass where the stage was set up. That shows that the roots have not been touched and no damage was done, the AoL member said.
He showed other photographs, pointing out that migratory birds, including some from Australia, along with buffaloes and cows had returned to the WCF area, "which evidently shows that the conditions of the place had only improved".
AoL lawyer Kedar Desai said: "The foundation`s legal team is studying the NGT`s verdict and we will decide whether to challenge the verdict in the Supreme Court or not, once the court`s summer vacations are over."
On March 9, the NGT refused to prohibit the holding of the World Culture Festival on the Yamuna floodplain, but slapped an environment compensation of Rs 5 crore on the foundation.
The foundation deposited only Rs 25 lakh prior to the commencement of the three-day event on March 11.
On May 31, the NGT directed the AoL to pay the remaining Rs 4.75 crore as environment compensation.
Courtesy: Zee News