Meditate India
Search results
Sat, 12/05/2012

Meditation , the ancient Indian wisdom of healing is a proven panacea for a healthy mind and body. Meditation is an effective tool that brings the body, breath and mind in unison, fosters harmony, creates balance, and a sense of over-all well-being in a pe ...

Sun, 13/05/2012

CHANDIGARH: Art of Living will conduct a nationwide "Meditate India" initiative aimed at raising awareness about the benefits of meditation and providing an opportunity for people to internalize meditation in their lifestyle. Launched on May 13, which also ...

Experience improved health, peace and happiness! Be a part of Meditate India Campaign Meditation is easily doable Dive deep and experience the power of meditation ABOUT #MEDITATEINDIA Meditate India is a campaign to help people internalize meditation in t ...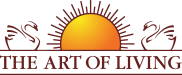 Founded in 1981 by Sri Sri Ravi Shankar,The Art of Living is an educational and humanitarian movement engaged in stress-management and service initiatives.
Read More