Religion
Search results
I would say religion has three aspects:1. Values2. Symbols and3. Rituals and practicesThe values seem to be the same amongst all religions, like brotherhood, oneness of God, love and compassion, serving the poor and needy. This is the sp ...

The role of religion is to make one righteous and loving And politics means caring for people and their welfare. When religion and politics don't coexist then you have corrupt politicians and pseudo-religious leaders. A religious man who is righteous ...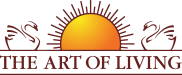 Founded in 1981 by Sri Sri Ravi Shankar,The Art of Living is an educational and humanitarian movement engaged in stress-management and service initiatives.
Read More