Question & Answers with Sri Sri Ravi Shankar

Q: Gurudev, How do we recognize if a Master is true or not? Whoever gets connected to one's master puts full faith in him but then there can be a wrong use of this faith. So when someone ask me this question, it becomes difficult for me to answer in a proper way.


Sri Sri Ravi Shankar:
There are so many people in this world who betray their friends. Seeing this you don't stop making friends. There are so many people who go to shops, steal things and go away. How would you feel being suspected as a thief when you enter a shop? So don't be with that fear. Some doctors take out the kidneys of patients, then should people stop trusting all the doctors? Many time accidents happen, say a train gets off the track. Now should people stop traveling in trains because of this fear? This is paranoia. Listen to your heart. If your faith is true even if the master does wrong to you, it will not have any effect on you. Your faith will only raise you higher. If the master is doing wrong he will fall down, face problems, but it will not affect you at all. Your heart guides you to that which is right.
Q: Gurudev, I have fallen because of such a big ego. What can I do?
Sri Sri Ravi Shankar:
Never mind! If you have recognized that you have fallen, you will rise higher. That is good enough. You have recognized that your ego has been the hindrance. But now don't fight your ego. Just keep it in your pocket. Let it be there. Don't try to do anything with it. Say, "I like it" and let it be there. If you don't like it, give it to me, but then, I would like you to keep it with you. You know our effort in trying to erase our ego becomes another big problem. You have enough other problems to solve anyway.
Q: Gurudev, What is beyond the experience we call death?
Sri Sri Ravi Shankar:
Why do you want to know everything right away? I don't want you to be bored even after you die! Let's first understand life. We can understand death later.
Q: Gurudev, Sri Sri, in your presence I feel the darkness disappear, I feel light and happy. How do I retain this state of being?

Sri Sri Ravi Shankar:
Meditate, do service, be part of a service project. You will be close to me and retain this state of being that way.
Q: Gurudev, How can we strengthen the faith?

Sri Sri Ravi Shankar:
: Your very thought to strengthen the faith strengthens it. Move ahead assuming that your faith is very strong. When your intellect is purified, faith automatically gets strong. We should have a pure diet in order to purify the intellect. So, pay attention on your food. If you eat food thinking all sort of negative things in the world, that also affects the intellect. Many times people get time to converse only during meals, and they discuss about topics like diseases while preparing and eating the food. This is very wrong, and we need to get rid of this habit. You become what you eat. The type of food you take governs your mind. And again your mind has a direct impact on your body. That is why you should eat food with a happy state of mind. If we are very excited, we cannot swallow food with ease. Also if we are restless, we end up eating more food. So, it is important to have food with awareness.
Q: Gurudev, We heard that Abhimanyu learnt one of the difficult and tactful war act called 'chakravyuh' while he was in his mother's womb. So, is it possible to learn something while in womb also?
Sri Sri Ravi Shankar:
Yes, it is true.
Q: Gurudev, How do you define success in life?

Sri Sri Ravi Shankar:
Only in moments of true confidence do you recognize true success.
Q: Gurudev, First, how can we be of service. Second, how can I be a good human being of the society?

Sri Sri Ravi Shankar:
There are many ways. You can become a teacher or volunteer of the 'Art of Living'. You can help in schools for rural children. Thousands of them are studying and thousands are waiting to get admission. You can participate in the 'Dollar a Day' project. One dollar a day can educate and provide medical, food and clothing for a child. We are 1000 people right here in this auditorium. If each one of us sponsors a child, 1000 more children will get access to education. These children are otherwise forced to work at a young age, and they get into violence without a value based education. If you want to take up any other projects, you are welcome. If you want to give your time, say six months or one year, you can go to places where you can bring peace to people. You are most welcome to come to India.
Q: Gurudev, Does spirituality necessarily lead to inner peace and happiness?
Sri Sri Ravi Shankar:
Definitely spirituality is for peace. Peace, happiness, Joy and compassion - all these virtues are qualities of the spirit. There is not a single person on this planet who is not a spiritual seeker. You know why? Because everybody is seeking peace, love and happiness, and this is what spirit is.
In India we say Satyam Shivam Sundaram. Satyam - truth, Shivam - Divine, and Sundaram - beauty. The divine is beauty, and the divine is the truth. So wherever you see beauty, behind that there is a consciousness from which the whole universe is coming into existence.
Have you heard of String theory in physics? If you study quantum physics you will find as if you are studying Vedanta – an ancient wisdom. The two are exactly the same.


Q: Gurudev,
How is our life a holy scripture?
Sri Sri Ravi Shankar:
All scriptures connect you with the Universal Spirit. The scriptures give you comfort, like an air conditioner (AC). The combination of knowledge and meditation is AC for the mind - Absolute Comfort.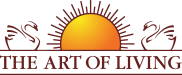 Founded in 1981 by Sri Sri Ravi Shankar,The Art of Living is an educational and humanitarian movement engaged in stress-management and service initiatives.
Read More