Question & Answers with Sri Sri Ravi Shankar

Q: Gurudev, How should be a disciple's relation with the master?
Sri Sri Ravi Shankar:
What relation you want to have with yourself? A relation in which you are natural and without any hesitation.
Q: Gurudev, When you are in front of us, you ask us to close our eyes and meditate, but we don't feel like even blinking our eyes (we want to keep seeing you). Don't laugh it off, devotees are perturbed.
Sri Sri Ravi Shankar:
Should I get you a mirror? Go within yourself and you find how beautiful you are.
Q: Gurudev, Dearest Guruji, I am very intelligent. I have heard that intelligent people cannot meditate. How can I be stupid?
Sri Sri Ravi Shankar:
Then even stupid people would not be able to meditate! Who has said you are intelligent? You have given yourself a certificate of being intelligent. One who certifies oneself or puts any label on oneself is a stupid. Asking this question has already made you what you desired to be. The very need to ask this question indicates that you are stupid!
Q: Gurudev, What is Enlightenment?


Sri Sri Ravi Shankar:
The book 'Celebrating Silence' contains little excerpts on many topics. You read that and then we will discuss about it.
Q: Gurudev, Guruji, is it important to have a purpose in life, a destination or should we just go with the flow?
Sri Sri Ravi Shankar:
There is no choice between these two, you have to have both. You should have a purpose. Move towards the goal, and take things as they come on the way.
Q: Gurudev, I have just completed the Basic course, and have heard a lot about the Advance course. Can you please talk about the essence of the Advance course?

Sri Sri Ravi Shankar:
All the sleeping powers of the mind wake up. The body is strengthened; the mind is healed and strengthened, intellect sharpens, joy dwells up. So, only benefits are there.
Q: Gurudev, Sri Sri, if joy is our nature, why do we lose touch with our nature? Why are we distracted?

Sri Sri Ravi Shankar:
Spiritual voyage can give you the joy and keep you in touch with your nature.
Q: Gurudev, What should I do with the conflict in my mind?
Sri Sri Ravi Shankar:
The moment you realize that there is so much conflict in your mind, your eyes open. Satsang and pranayamas can put an end to it.
Q: Gurudev, My mind conflicts between spiritual world and material world. How to overcome this?
Sri Sri Ravi Shankar:
As such there is no conflict. You have to balance your life. Some breathing exercise and yoga would help you long way. Along with this some social work activity - what we call seva in India. We earn and then we spend on our selves. Isn't it good to give at least 3 - 4% of our earning to those who are in need of it? There are 300 million children in the world who need education. You can also participate in the project. One day in a month, take a time of in a group, and go and help clean the environment. Strengthen the environmental programs and social service activities.

Q: Gurudev, You said Ashtavakra session has not ended and it continues. We had an unforgettable time here during these days. Please bless me so that I can come here when you have next Ashtavakra session.
Sri Sri Ravi Shankar:
Every step is complete. Whatever you have acquired is complete in itself. So, do not encourage any feeling of discontentment. Go back with contentment. You yourself are contentment.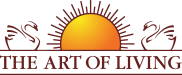 Founded in 1981 by Sri Sri Ravi Shankar,The Art of Living is an educational and humanitarian movement engaged in stress-management and service initiatives.
Read More