Question & Answers with Sri Sri Ravi Shankar

Q: Gurudev, How do you know when to forgive someone?
Sri Sri Ravi Shankar:
When something starts to bother you too much.
Q: Gurudev, I feel like I am not doing enough service as compared tothe blessings I have received.
Sri Sri Ravi Shankar:
Keep going!

Q: Gurudev, Jai gurudev. Would you please explain about 2011? We are worried.

Sri Sri Ravi Shankar:
If you remember, many people were so afraid and paranoid in 1999. In 1999, it was said that computers were going to crash. They were asking, 'What do we do? We are not going to get food'. People started storing milk and food-grains in their basements! I think I was in Halifax at that time and people there asked me the same question, and they were also storing food! They said we have stored milk powder for three months, grains and stuff. I said, "nothing is going to happen. There is going to be business as usual". And I am telling you now, we will see 2010, 2013.. It will be business as usual. Only thing is people will be more and more spiritual. Have you noticed how young children, the Yes+ kids were asking questions? I think the older generation would be surprised to see how spiritual the younger generation is becoming. You know what questions you got in 40's or 50's, What is the meaning of life?, these kids are getting at the age of 15 now . I am asking this question to those of you who are above 50. Did you ever get this question at that age? The kids today are so much spiritual! As the time comes, you will see that more and more kids become more aware. They are not so much about showoff or buying things like you used to feel. The younger generation is completely off the clothes or jewellery or showoff. Of course, they have little bit more craze about gadgets and the cars. But even that is not as much as you would expect the things to be. Right? You find such difference in people! See in the beginning days of video games every body was so much on those video games. All those violent ones. But as times passed, it's fading out. I feel that it is fading away. Isn't it? It'll happen. More people will be more inclined towards spirituality.
Q: Gurudev, I often talk to you in heart. How do I satisfy myself that my words have reached you?
Sri Sri Ravi Shankar:
My job is not to satisfy you but to make you restless to get the Highest knowledge. In that restlessness you achieve awareness.
Q: Gurudev, What is the significance of the story of poison getting stuck in Shivji's throat?
Sri Sri Ravi Shankar:
It has a deep meaning. Poison spreads with speech. Mind gets agitated with speech. All riots happen because of harsh words and lack of right knowledge. Shivji is also called neelkanth – which signifies when Mahadev drinks poison, it doesn't reach his whole body. When there is fight between right and wrong thoughts, a poison is generated. Shiva tattva has power to hold on to that poison. Even if you have to criticize, do it from your lips and not your heart. When you do it from your heart, it harms you. When it is from the level of lips, somebody is benefitted in the society. You cannot have flowery speech all the time. That would be cheating yourself and others also. You have to show mirror to people. But that should not be from the level of the heart. Even if Shiva gets angry, that is not from inside. Same peace is there inside. It is like kids getting angry with their mother. In no time they retain their smile. This is innocence. It is the grownups who hold on to fights for long time.
Q: Gurudev, What about the dark hidden forces which corrupt politics, military, intelligence agencies etc.?
Sri Sri Ravi Shankar:
You know, I always believe that truth always triumphs. Truth will always win. I would say that you also have this confidence.
Q: Gurudev, What is the difference between Ashtavakra Geeta and Bhagwad Geeta?

Sri Sri Ravi Shankar:
One was sung in a royal palace and other in a battle field. You yourself see now what the difference is. It is like a song having different tunes. Both have their own value. When life seems to be a battle, Bhagwad Geeta will give you solace, and then Ashtavakra Geeta.
Q: Gurudev, What is intuition and how can one develop intuition?

Sri Sri Ravi Shankar:
Tuition that you get from inside is intuition. Only way to develop intuition is to become little quieter and listen inside.
Q: Gurudev, What is your inspiration?


Sri Sri Ravi Shankar:
There are two ways of going about work. One is wanting to do something for which you can always find an inspiration. Another is since you already have something, so you want to do it as an expression of joy. It makes all the difference whether work is done as an expression of joy versus expecting some joy. So, I'm not expecting joy in doing something. Rather, I am doing everything as an expression of joy. Everything is happening spontaneously. People find it very hard to understand this. These people ask me, "What is your motivation?, What is it that you want by doing all of this?". I say, "nothing. I want nothing". It's a little hard to understand at that time. For instance, suppose you have seen a nice movie. So many people who saw Avatar told me, "Guruji, you must go." By canvassing for a movie you enjoyed, you are not getting anything. You are not getting paid for canvassing for that movie. You go around telling everybody, "oh, that movie is so good, you should watch it." What do you get by that? You just tell people because you enjoyed watching it, and you want to share that happiness with everybody. Infinite joy is what we've all been born with. I give joy by sharing myself with everybody. So, we need to bring this shift from the joy of receiving to the joy of giving.
Q: Gurudev, What do you think of religious scandals? How can you avoid such scandals?

Sri Sri Ravi Shankar:
If somebody has made such a mistake, he/she should simply admit it. There are such people in every field who don't speak the truth. Don't blame the field for it. There are doctors who steal kidneys and sell it for a price. Some people are scared of being operated. But you cannot doubt all the doctors. Noble professions like medicine and education are becoming corrupt. There is a fine line between being cautious and being paranoid, and prejudice occurs when you cross the line.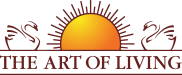 Founded in 1981 by Sri Sri Ravi Shankar,The Art of Living is an educational and humanitarian movement engaged in stress-management and service initiatives.
Read More