Question & Answers with Sri Sri Ravi Shankar

Q: Gurudev, Does acquiring power and authority - professionally and spiritually, give one the power to misbehave with one's parents at home? Do you approve of such people?
Sri Sri Ravi Shankar:
No, not at all. Both the parents and the children need to understand and be careful in this situation.
For parents, I would advise them not to be overly strict with children. Remember what has been said in our scriptures. In the Nitishastra and Dharmashastra, it is said, 'Aprapti shodashe varshe putram mitram-vad archaret'.
When you child becomes 16 years old, you should be like a friend to them. So give some freedom to your children, and do not try to overly control them in everything that they do.
But do not give too much freedom also. If you give them too much freedom, then in the future they will only blame you for their own conditions.
It is like this, if you hold the reins of a horse too tight, the horse will not be able to run. And if you keep it totally loose, then the horse will run wherever it wants to. So adopt the middle path here.
Q: Gurudev, why are people today becoming spiritual and political also?
Sri Sri Ravi Shankar:
If people are becoming more spiritual, then that is a good thing.
When there are so many problems happening in the society today, then the good and spiritual people have to step in and take up political roles also. Both are needed.
Q: Gurudev, we must all vote 100%. But if 100% of the candidates in the elections are not good, then what do we do?
Sri Sri Ravi Shankar:
I understand your question. I am also in the same dilemma. There are many wrong candidates contesting the elections at different places in the country. But when it comes to electing people into the parliament at the center, then you should focus on the greater interests of the country.
So if you see a candidate who has a few flaws, then also it is alright, as long as he is strong and morally upright. This is because a strong leader will be able to manage the issues of the country in a proper manner.
When it comes to the elections in your own state, then your focus should be on the character and track record of the candidate. If he is very corrupt, then you should show him his rightful place.
When it comes to electing your city's Municipal Corporation, then you should only vote for a person of good character and a clean record, regardless of which party they may belong to. This is because the municipal corporation of the city has to work for the city day in and day out, for issues like your roads, water supply, electricity supply, etc.
Members of the parliament or state legislative assembly cannot look into issues of the city. It is the officials of the Municipal Corporation who will look into such matters.
So you should use a different yardsticks to select and elect candidates of different platforms of governance.
Q: Gurudev, can you make me meet God?
Sri Sri Ravi Shankar:
Definitely, I am here to do exactly that. First, just become totally content and happy from within. Then you will get all that you want.
Q: Gurudev, There are so many universities already in India, so why the Sri Sri University?
Sri Sri Ravi Shankar:
We see many students are going abroad and are getting beaten up. In one year, more than 22 deaths have happened. Why should our people face racial discrimination when they can get the best of the East and the West here itself?
So we organised this university and the course curriculums accordingly.
We can really create universities like Nalanda and Takshashila once again, where people from around the world can come and get education.
Q: Gurudev, most parties have announced their electoral candidates only one week before. Is this correct?
Sri Sri Ravi Shankar:
No, this is wrong. Electoral reforms should be enforced here and parties should announce their candidates six months prior to the elections, so that the people can interact with the candidates and see their work before deciding to vote.
Q: Gurudev, some people say that we should not vote because the country's parliamentary system is wrong. What do we do about this? Should we not vote?
Sri Sri Ravi Shankar:
I have come to hear that Maoists are saying to not vote and go for NOTA option (implying 'Not applicable', essentially meaning no vote at all).
I would urge you, don't waste your vote. Your vote is very important. When you don't have strength to counter the corrupt, you should remove the more corrupt people using those who are less corrupt.
Q: Gurudev, I am a first time voter. My constituency leader is not as strong a candidate as one may desire. But I still want that the leaders of that party win the election. So what do I do?
Sri Sri Ravi Shankar:
I would suggest to not go after the local candidate when it comes to the National elections. You should intelligently evaluate who you want to make the PM of the country.
When it comes to the Municipal elections, then you should find out everything about the candidate. But at the national level, look at the interests of the nation. Vote for those who speak from the heart. We do not want a Prime Minister who reads a speech prepared by someone else. We want someone who is a strong leader and can voice his mind and opinions fearlessly.
See, everyone has the right to be aligned with or favour one political party or another. That is alright. But when it comes to the nation and her interests, you should keep all your political and local preferences aside, and think single-mindedly about the country first.
Look for a strong candidate who can really deliver on his promises and do good work, and then accordingly vote for him. Tell this to others also and make them understand. I will tell you why I am saying this.
Today one dollar is equivalent to 65 rupees. If a weak person comes to power at the centre, one dollar will rise in strength to equal 100 rupees.
Other countries want this to happen so that it is cheaper to buy things from India. But everything will get more expensive here for ourselves. The prices of regular daily commodities will touch the skies.
Other countries fear that if a strong person comes to power at the centre, then the rupee will gain in strength and the dollar's purchasing power will fall to 40 rupees.
Certain foreign countries do not want our country's economic condition to strengthen.
In last five years we have had 30 scams worth crores of rupees. It is said that 1.4 trillion dollars worth of Indian money has been secretly smuggled outside our country in the form of illegal black money.
When I had gone on a foreign tour once, a gentleman in that country told me that two billion dollars worth of Indian money has been deposited in our country's bank by an Indian politician.
He asked me curiously, 'How are you tolerating so much corruption in your country?'
Now what could I tell him! I told him that the people now are becoming increasingly aware about all these issues and they will have such corrupt people put behind bars. The time for change has come. We all have to do this. Nobody can understand why prices of food grains are rising in India alone, when they are actually falling everywhere else in the world! No economists can understand this. This is all because of corruption.
We are sitting on a wealth of huge oil reserves and still we are importing oil. We have so much Iron ore, still we import steel, and the same is the case with gold also. This is very controversial. That is why I say this country desperately needs change.
Q: Gurudev, Many parents believe that marriage is necessary for a suitable and secure life for their girl child. What do you think? To what extent is marriage necessary for a comfortable and secure life?
Sri Sri Ravi Shankar:
No, marriage is not just for a girl's safety alone. It is a personal choice also. But I will say one thing to you. Even after being married, be happy. Some people are unhappy despite getting married, and some are unhappy being single as well.
Q: Gurudev, Why are all my desires getting fulfilled?
Sri Sri Ravi Shankar:
When you desire something, you get it. It is but natural.
Just like how in a computer, you press a button and it works, in the same way, when you have a desire in your mind, it surely manifests.
I think this is the first time someone is asking that why it is getting fulfilled. Have you become so accustomed to your desires being unfulfilled? When you become a seeker and attend to your Sadhana (spiritual practices) regularly, you will see that your desires start getting fulfilled automatically.
Then you may ask why it is getting fulfilled and may think it is a bit abnormal. I tell you it is absolutely normal. You will get used to it.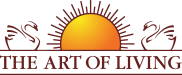 Founded in 1981 by Sri Sri Ravi Shankar,The Art of Living is an educational and humanitarian movement engaged in stress-management and service initiatives.
Read More