Jyotirlingas are sacred shrines of Lord Shiva; it is believed that Lord Shiva himself visited these places and hence they have a special place in the hearts of devotees. There are 12 of them in India.
Jyotirlinga means 'column or pillar of light'. The 'stambha' symbol represents that there is no beginning or end.
When Lord Brahma and Lord Vishnu had an argument about who was the supreme god, Lord Shiva appeared as a column of light and asked each one to find the ends. Neither could do it. It is believed that the places where these columns of light fell is where the jyotirlingas are located. 
Rameshwaram Jyotirlinga gets its name because Lord Rama worshipped Lord Shiva in this spot.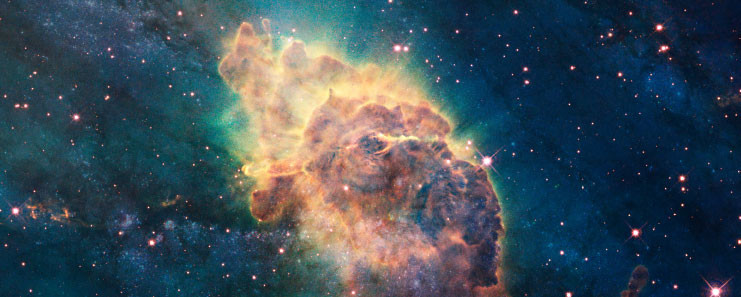 Where is the Rameshwaram Jyotirlinga located?
Ramnath or Rameshwaram or Ramanathaswamy temple is located on the Rameshwaram Island in Tamil Nadu.
History of Rameshwaram Jyotirlinga
The ancient shrine is said to have been housed inside a thatched hut till the 12th century. Parakrama Bahu of Sri Lanka was said to have begun the masonry work here. The rest of the temple was built by the Setupathy rulers of Ramanathapuram.
The current structure of the temple is believed to have been built in the 17th century AD.
Several royal families from Travancore, Ramanathapuram, Mysore and Pudukkottai have patronized the temple and added to its current beauty.
Special features of Rameshwaram Temple
The temple is spread over 15 acres and has tall pyramidal towers (gopurams) and a huge Nandi. There are 4,000 carved granite pillars over a 4,000 feet corridor – said to be the longest in the world. Since the rock is not indigenous to the island, it makes the structure even more marvellous. 
There are two lingas inside the sanctum – one built by Rama with sand (the main deity) and the other Shiva Linga brought from Mount Kailash by Hanuman – Vishwalinga. 
There are 64 water bodies or tīrthas around the island of Rameshwaram, out of which 24 are considered sacred and bathing in them is believed to purge you of your sins. The main tīrtha is the Bay of Bengal called Agni Tīrtham.
There are also separate shrines for Ramanathaswamy and his consort goddess Parvathavardhini as well as shrines for Lord Vishnu, Lord Ganesha and Goddess Vishalakshi. There are also many halls in the temple such as the Setupati Mandapam, Kalyana Mandapam and Nandi Mandapam.
What is the story behind Rameshwaram Jyotirlinga?
Legend has it that Lord Rama worshipped Lord Shiva in this spot on his way back from Lanka – after defeating the demon king, Ravana. To atone for the sin of killing Ravana - a Brahmin and great Shiva devotee - Lord Rama offered prayers to Lord Shiva. Since there was no shrine for Shiva there, he sent Hanuman to Mount Kailash, Lord Shiva's abode, to bring the linga. 
However, Hanuman could not return before the auspicious time set to perform the puja, so Sita made a linga out of sand – Ramalinga that Rama worshipped. When Hanuman returned, he was disappointed that Rama had not waited for his linga. To pacify him, Rama instructed devotees to worship the linga brought by Hanuman, which he called the Vishwalinga before the Ramalinga.
Interesting facts about Rameshwaram Jyotirlinga
The Pamban Bridge is a railway bridge on the Palk Strait which connects the town of Rameshwaram on Pamban Island to mainland India.
According to the Ramayana, the bridge between mainland India and Sri Lanka is said to be Ram Setu Bridge that Rama built to reach Sri Lanka to rescue Sita from the clutches of Ravana. Subsequently, Ravana's brother, Vibheeshana, the new king of Sri Lanka had asked Rama to destroy the bridge. He did this with just one end of his bow and hence the southernmost tip of the mainland in Pamban Island is called Dhanushkodi.
Rameshwaram is one of the four main pilgrimage sites (char dham) that include Badrinath (Uttarakhand), Dwaraka, and Puri (Odisha).
It is the southernmost jyotirlinga in India.
While you can visit this spiritual spot at any time in the year, it would be best to visit it post monsoons and during the winter months - between October and April. Visiting this ancient and divine destination during Mahashivratri would be the ultimate treat for any devotee!
Read about other Jyotirlinga Temples
To watch LIVE webcast of Mahashivratri celebrations with Gurudev Sri Sri Ravi Shankar on March 11th, click here. 
To take sankalpa, register here.  
To know more about this special day, visit here.
We'd love to hear from you.
Leave your comments @artofliving