Meditation Experiences
Search results
"My meditation experience has always been so beautiful, I cannot live without it now," shares Francisco. "When more people meditate, we will have a much better world". Francisco Moreno Ocampo lives with this strong faith; a faith that he has d ...

"My work, doing and teaching meditation just complement each other," shares Konstantin That's how he names his 14-year-long meditation journey, 'from head to heart'! As an engineer, Konstantin Dragov shares having been very intellectual, to th ...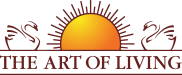 Founded in 1981 by Sri Sri Ravi Shankar,The Art of Living is an educational and humanitarian movement engaged in stress-management and service initiatives.
Read More