Question & Answers with Sri Sri Ravi Shankar

Q: Gurudev, How do you know when to forgive someone?
Sri Sri Ravi Shankar:
When something starts to bother you too much.
Q: Gurudev, What is the purpose of life? Is it to serve?
Sri Sri Ravi Shankar:
The one who knows the purpose of life would not tell you. Someone who tells you the purpose of life doesn't know it. This question is like a vehicle that moves us forward. It is something we should ask ourselves many times. It clears the path, the cobwebs in life. Don't be in a hurry to answer this question.
The source of the English word "service" is "seva," i.e to be like him, nature, God. Service is when someone does everything without expecting something back. It is our very nature and basic instinct to serve. When your mind is stress-free, calm, collected, happy, what you do is service.
Q: Gurudev, Does the Art of Living work with Native American tribes?
Sri Sri Ravi Shankar:
We are working with the Native Americans in Canada but not in the US. We would very much like to do some work here. There is so much alcoholism in this community.
Q: Gurudev, How can we strengthen the faith?

Sri Sri Ravi Shankar:
: Your very thought to strengthen the faith strengthens it. Move ahead assuming that your faith is very strong. When your intellect is purified, faith automatically gets strong. We should have a pure diet in order to purify the intellect. So, pay attention on your food. If you eat food thinking all sort of negative things in the world, that also affects the intellect. Many times people get time to converse only during meals, and they discuss about topics like diseases while preparing and eating the food. This is very wrong, and we need to get rid of this habit. You become what you eat. The type of food you take governs your mind. And again your mind has a direct impact on your body. That is why you should eat food with a happy state of mind. If we are very excited, we cannot swallow food with ease. Also if we are restless, we end up eating more food. So, it is important to have food with awareness.

Q: Gurudev, How does television affect our minds? When I watch movies why do I feel that the Divine is at a distance, away from me? When I do sadhana, satsang and seva I feel connected. Why is there so much of a change of a feeling?


Sri Sri Ravi Shankar:
Never mind. You watch television but don't watch too much. It has a strain on the brain. It's very tiring. Anything too much is tiring.
Q: Gurudev, I don't like it when my wife stops me from coming here.


Sri Sri Ravi Shankar:
She could be doing it because she might be worried about your dropping your family and becoming an ascetic. So you should give her the assurance that Guruji will not let you become ascetic in the first place.
Q: Gurudev, What is the best way to handle religious conflicts?
Sri Sri Ravi Shankar:
Every child should know a little about all cultures and religions in the world. They will start to feel connection with all the cultures. Every child should know a little bit about all religions like Buddhism, Christianity, Islam, Hinduism. They will grow up with a broad mindset.
I feel at home wherever I go in the world. I feel connected, and everyone can do that because we all have that need to be connected. In fact you don't have to make an effort, we are anyway connected.
I still remember an incident some 25 years ago, in Manchester, UK. A small girl came to me and asked: 'Why cannot human beings connect with everyone else in the world?' I told her this is because we are so stuck in our identities. It's good to have identity but we have to grow beyond that.
Q: Gurudev, If there is something that we are not getting from God, will we get it if we make our
Sudarshan kriya
and sadhna strong?
Sri Sri Ravi Shankar:
Have patience, keep up the hope that it may happen. Know that whatever is good for us will be given.
Q: Gurudev, We heard that Abhimanyu learnt one of the difficult and tactful war act called 'chakravyuh' while he was in his mother's womb. So, is it possible to learn something while in womb also?
Sri Sri Ravi Shankar:
Yes, it is true.
Q: Gurudev, What is spirituality?

Sri Sri Ravi Shankar:
You are both matter and spirit. Are you only matter? Your body is made up of matter – carbohydrates, minerals, amino acids etc. Your spirit is made up of joy, peace, enthusiasm, intelligence and other distortions like anger.

Anything which enhances the spirit is spirituality.

Anything that brings energy in you is spirituality.

Anything that makes you intelligent is spirituality.

Anything that uplifts life force in you is spirituality.

Anything that brings care and compassion is spirituality.

Anything that connects you with the universal spirit is spirituality.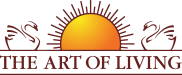 Founded in 1981 by Sri Sri Ravi Shankar,The Art of Living is an educational and humanitarian movement engaged in stress-management and service initiatives.
Read More