Question & Answers with Sri Sri Ravi Shankar

Q: Gurudev, Which thing makes you the most happy?
Sri Sri Ravi Shankar:
If I say a thing makes me happy, then there is no bigger fool than me. It's like listening all night to Ramayana and asking if Sita was Ram's first cousin. No thing can make you happy. You are bliss personified, joy personified.
Do everything with happiness. Even if you want to slap someone, do it with joy not anger!
Q: Gurudev, What is the significance of asking if all the answerscome from within?
Sri Sri Ravi Shankar:
What if I don't answer? What is thepurpose of all answers? So that the mind says YES! The purpose of all questionsand all answers is to bring our mind to YES consciousness. That is meditation -to be in YES mind!

Q: Gurudev, Have you ever cursed anyone?
Sri Sri Ravi Shankar:
No, never happened a chance to do that. When you are full, the need to give curse never arises; it may happen in those who feel some lack.
Q: Gurudev, What is the rule to be reborn? Who maintains records of all human beings? Why don't we remember anything about our non-physical form?
Sri Sri Ravi Shankar:
It is not very difficult to know. You can do the eternity process and you could know.
Q: Gurudev, Please talk about karma and karamfal (fruit of action).
Sri Sri Ravi Shankar:
You have asked this question – this is a karma. You are listening to my answer is also Karma. Life is karamfal only.
Q: Gurudev, I am addicted to my mobile phone. My whole attention is centered on it even if doesn't ring. Please help me come out of this.
Sri Sri Ravi Shankar:
You are at the right place. Simply sit and relax keeping your mobile phone off. Researches done in this field are revealing that mobile phones are one of the most health hazardous things being used. You must have heard this, now there is a law in California which says health hazardous warning must be there on every mobile phone, like it is written on cigarettes, 'Health hazard' must be written on mobile phones.
Q: Gurudev, I am a coward. All my life I have been afraid of every little thing. I see risks and danger in my way and fear everything and everyone. I'm afraid to get hurt. How do I overcome all this?
Sri Sri Ravi Shankar:
First of all remove this label – 'I am a coward'. Who said you are a coward? Drop this label. When you label, like the saying in the bible 'As you sow, so shall you reap' you go on encouraging that. You are wonderful. We are all here to support you, and I am here to support you, and everybody here will support you! Don't think you are weak. Just drop it.
Q: Gurudev, How can I most effectively support the cause of the world peace?
Sri Sri Ravi Shankar:
I will leave that question with you because there are so many ideas. Be of service. These questions do not have one single answer.
Q: Gurudev, Can you please talk on doubts?
Sri Sri Ravi Shankar:
Haven't I talked about it earlier also? Doubt is just low energy. When you don't have enough energy, this happens.
Your doubt is always on something that is positive. If somebody says, "I love you", you doubt that. You never doubt anybody expressing hatred towards you. You doubt in love and not in anger. You doubt in your capabilities and not in your weaknesses. You are so sure of the things that you cannot do. You doubt in your own happiness. You don't doubt in depression. You doubt in someone's honesty. You never doubt in dishonesty of anyone.
So, like that if you see the nature of doubt, you always doubt the positive.
Q: Gurudev, I cannot think of moving away from the'Art of Living'. Is it attachment or restlessness of soul?
Sri Sri Ravi Shankar:
Once you have learnt a language and started to converse in it, you cannot forget that language. Same way once you have acquired knowledge, there is no question of losing it. It gets solidified in you.
Ancient people of India were so intelligent that they kept Laxmi(goddess of wealth) on lotus, and Saraswati(goddess of knowledge) on stone. Lotus does not remain stable on the surface of water and it moves as the water moves. But a stone is solid and stable. Once you get knowledge, it becomes part of you, not only for this lifetime but also for lifetimes to come.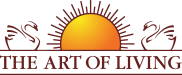 Founded in 1981 by Sri Sri Ravi Shankar,The Art of Living is an educational and humanitarian movement engaged in stress-management and service initiatives.
Read More