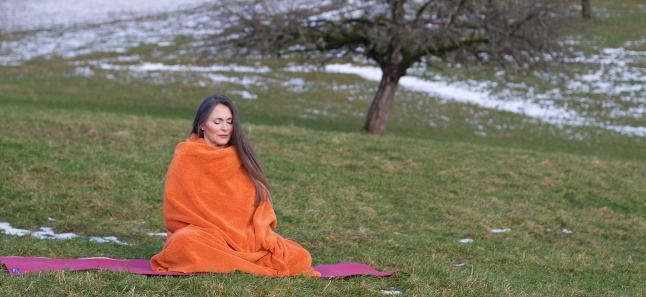 Take holidays for your Soul!
Rejuvenate your body and mind with strengthening and relaxing yoga stretches, powerful breathing exercises and purifying Ayurveda treatments. Dive deep within yourself with effortless meditation. Enjoy 7 days surrounded by beautiful nature of the Black Forest, Germany.
This program is a beautiful blend of Art of Living Happiness and Sri Sri Yoga Foundation programs and Ayurvedic treatments.
What will you get:
1. De-stress and relaxation through powerful breathing exercises
2. Learning or deepening your yoga and meditation practice
3. Discovering your personal constitution type (according to Ayurveda) and getting to know what suits you best to live a happy, healthy and meaningful life
4. Enjoying rejuvenating Ayurvedic masaages
5. Learning tools to deal with your daily life and increasing your energy level
6. Tasty vegetarian food
7. Beautiful, pure nature of the Black Forest
8. New friends and fun
It's a colourful, rich program to discover different aspects of life and yourself.
For the BODY:
- Strengthens and revitalizes internal organs
- Improves flexibility
- Strengthens muscles and bones
- Better posture and body alignment
- Improves digestion, circulation and immunity
- Enhances function of neurological and endocrine organs
- Increases energy
For the MIND:
- Develops intuition
- Reduces Stress and calms the mind
- Sharpens intellect
- Enhances memory
- Increases clarity
- Blossoms creativity in one's life
Course Details
Happy Combo Retreat is a 54-hour workshop usually spread over 7 days. It is ideal for beginners as well as advanced practitioners who would like to enrich their physical, emotional and spiritual well-being.
Level:
Suitable for beginners, intermediate & advanced.
Founded in 1981 by Sri Sri Ravi Shankar,The Art of Living is an educational and humanitarian movement engaged in stress-management and service initiatives.
Read More