Mega Events
Search results
Add Events to your Calendar! ...

India 21st of Feb 2011  2001 Warkari (devotees of Lord Vithoba) sing in unison accompanied by 1008 Dhols (special drums) celebrating divine love in the presence of His Holiness Sri Sri Ravi Shankar. Venue: University Ground, Shivaji University, Kolhapur T ...

Grand Guitar Ensemble for Peace 2nd July, 21.30- 22.45, Olympiastadion Berlin The World Culture Festival in Berlin will host a colorful concert with over 2,000 guitarists from every corner of the world gathering together. For more details, click here.     ...

Place Holder Text: Normal 0 false false false Note: We need to have following prominently displayed on the landing page to ensure ease in user interaction. Each hyperlink to be followed by a "Register" button similar to what is displayed here, http:// us. ...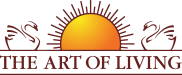 Founded in 1981 by Sri Sri Ravi Shankar,The Art of Living is an educational and humanitarian movement engaged in stress-management and service initiatives.
Read More