Disaster Relief
Search results
0 Water Filters Have Been Donated For The Flood Victims On 5th August 2010, Ladakh witnessed a cloudburst, flash floods and mudslides, leaving 197 dead, including 10 army personnel. The first step was to supply water filters and relief material to 1000 af ...

0 Medical Camp Distributing Material Relief Material Material For Relief Houses Made For Gujrat Earthquake Victims Gujarat Earthquake On 26th January 2001, the Indian state of Gujarat was hit by a devastating earthquake which destroyed entire cities. The ...

0 Volunteers Talk to Children Children In The IAHV Centre All Political Leaders Giving Their Viewpoint Stretching Hand To Get The Area Out Of Trauma Talk With People Kashmir And Pakistan Earthquake On 8th October 2005, an earthquake measuring 7.6 on the R ...

0 Communist Youth League Volunteers Learn Pranayam Delivering Medical Supplies To The German Red Cross Field Disaster A Trauma Relief Workshop At Guang Ya School Laughter At The Mian Yang Refugee Camp Sichuan Earthquake (May 2008) On 12th May 2008, the no ...

Jan 7 2005

7th of Jan 2005 ...

Jan 7 2005

7th of Jan 2005 ...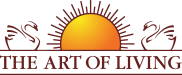 Founded in 1981 by Sri Sri Ravi Shankar,The Art of Living is an educational and humanitarian movement engaged in stress-management and service initiatives.
Read More